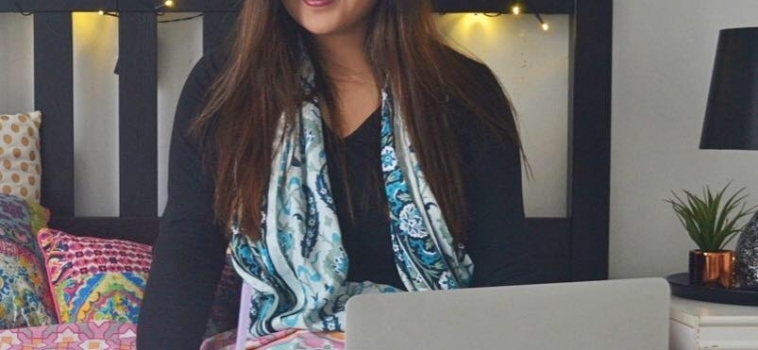 Our June 2017 featured blogger is Ayesha Farhad from The Crazy Ammi Blog. Ayesha is a Pakistani currently based in London, United Kingdom. She lives with her husband and a toddler who thinks it is okay to eat candy for breakfast, lunch and dinner. She is a chai addict and a pro procrastinator and she writes about lifestyle, fashion, beauty, sometimes a few parenting fails and home decor.

WHEN AND WHY DID YOU START BLOGGING?

Initially, I started blogging in January 2014 and randomly blogged about dieting and parenting but never took it seriously. I started blogging fulltime in March 2016, when I was at the lowest point in my life and wanted some direction.

DID ANYONE, IN PARTICULAR, INSPIRE YOU TO START BLOGGING?

I have always found peace with writing. Whether it is my thoughts or if I am really angry with someone, I just jot down whatever comes to my mind.
But, Shehzeen from The Desi Wonder Woman has been my inspiration all along.

WHAT'S THE MOST CHALLENGING THING ABOUT BEING A BLOGGER AND BLOGGING?
For some very odd reason, people don't take bloggers seriously. They just think that we sit in the comfort of our own home and just review free products.
Blogging has always been challenging for me. I always used to think that I would make it big instantly. Never realised the hard work, tears and rejection that went into it. There were so many times when, I was just round the corner to call it quits. Thank God, I didn't.
AS A MOTHER AND BLOGGER DO YOU STRUGGLE TO FIND THE TIME TO BLOG?  HOW 
DO YOU ORGANISE YOUR TIME?

Oh ALL THE TIME. You have to keep the house clean, feed the child, play with them and then when you finally get the time to write, you are so tired that you don't even want to write anymore. And when you do get the occasional free time to write, the child(ren) are always around you, screaming, trying to type with you, and what not. And my son is the weirdest haha! As soon as I sit down to write, he will come and play on the same table I am working on and then snapping at him, telling him off and then feeling guilty is the norm.
Now, I always try to blog when he is in school or when he is sleeping. There is no time organization in my life haha!

HAVE YOU HAD ANY OPPORTUNITIES ARISE AS A RESULT OF BLOGGING?

Alhamdulillah, if I had ever quit during my low times, I wouldn't have made it as far as I am today. I have worked with quiet a few brands. And people message me and tell me that they have read my blog and they really liked it. Well that's a plus.

WHERE DO YOU SEE BLOGGING IN 5 YEARS? WILL YOU STILL BE DOING IT IN SHAA ALLAH?

InshAllah! I haven't really thought about what blogging will bring me in the coming years. I am just going with whatever is coming towards me right now!

WHAT ARE YOUR FUTURE GOALS FOR YOUR BLOG? IS THERE ANYTHING SPECIFIC YOU 
ARE AIMING FOR?
I do want to increase my followers count and writing better quality content. Not just the mainstream-every-blogger-is-doing-it kind of content.
WHAT ADVICE AND TIPS WOULD YOU GIVE TO SOMEONE WHO MAY BE THINKING OF 
STARTING A BLOG?
Just take the leap. If you want to blog, go ahead and let nothing stop you. But just be aware that it is not as easy as you think. Do not compare yourself to other established bloggers. They have been blogging since a very long time and have invested time and money in their work. Also, be prepared to invest money. Nothing comes free.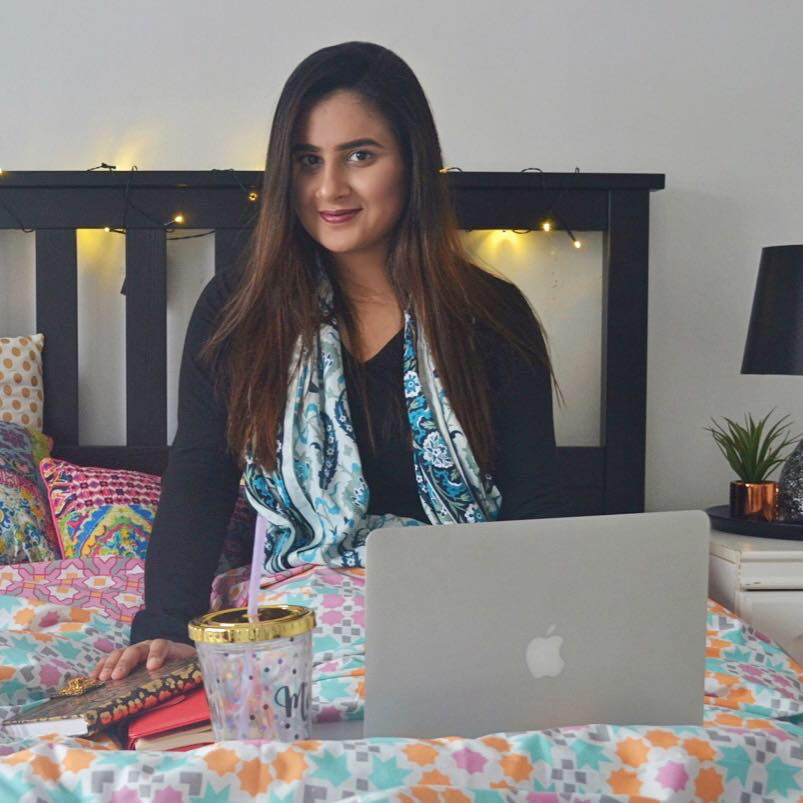 JazakAllah Khair to Ayesha  for taking the time out to answer our questions. If you wish to connect with her further you can do so via:
The Crazy Ammi Blog – www.thecrazyammiblog.co.uk
Snapchat – ayeshafarhad
Instagram – https://www.instagram.com/thecrazyammiblog/
Twitter – https://twitter.com/AyeshaFarhad1
Facebook – https://www.facebook.com/thecrazyammiblog/