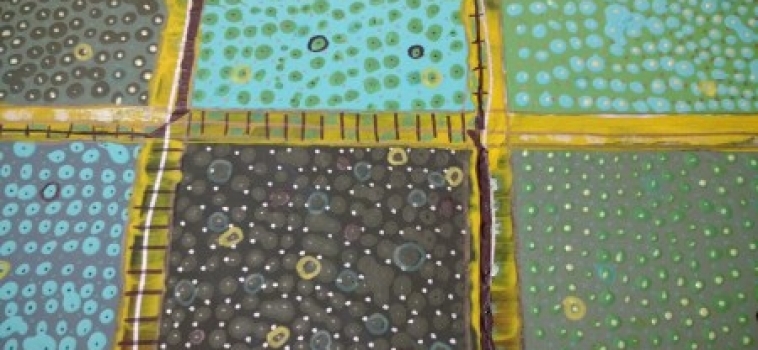 Our July Featured Blogger is 'One Sister' blogging at Dear Sister. She is a life-long learner, who enjoys studying how the arts and social sciences converge within her Muslim lifestyle. She is half Swiss and half Native American, a convert to Islam, married to a North African Arab, she grew up speaking several languages, and learned many more through her studies and travels. She has published both academic and leisurely articles, taught in every grade from Primary to University, lived in four different continents, and worked in a variety of settings such as editor, translator, an employee and employer in the fashion, hospitality and recreation industries. In addition to this she has four children. Neither her or her kids really fit neatly into any box, but having learned early on how to make herself comfortable in the little interstitial spaces, in which she developed her own cozy microcosm, she is trying to instill in them all she knows to fulfill their wish for a wholesome and productive life. Putting everything together into one meaningful and beautiful mosaic is half her joy, the other half is sharing it with others.
WHEN AND WHY DID YOU START BLOGGING? DID ANYONE, IN PARTICULAR, INSPIRE YOU TO START BLOGGING?
I started blogging when I opened my moms and children's center The Caterpillar Café, in 2012, in Tripoli, Libya. It was meant as a safe haven from the craziness outside, where women and kids could freely interact and perhaps learn a thing or two. It was after the Revolution, and life had yet to return to normal; it was difficult for women and kids in particular to be able to move about undisturbed. To be able to have and share such a safe space is what prompted me to open the center.
TELL  US A BIT ABOUT YOUR BLOG. THE INSPIRATION BEHIND THE NAME AND HOW YOU DECIDED WHAT TO BLOG ABOUT.
I had initially set up a FB page 
https://www.facebook.com/cafecaterpillar/
 since in Libya everything happens on FB! But at my sister's prompting, and with a lot of help from her, I started a blog, where I'd be able to expand on the philosophy behind the center, post pictures, and describe our activities in a more meaningful way than just with quick and short FB posts. When the political situation deteriorated to the point in which it was no longer safe to raise our family there, I closed the business and we moved out of Libya. The blog remained dormant for a few years, as we established our new lives and rhythms in our new home.
This winter was the first time in years that I had enough time on my hands to be able to sit and write on a regular basis. Having so much more time on my hands also allowed me to reminisce on all the wonderful friendships I had made throughout my years of travelling and living abroad. I count myself blessed to have met so many inspiring women with such diverse backgrounds, who would in normal circumstances never get to meet. From my privileged in-between realm, I was able to move about in and out of spaces that are ordinarily not conjoint. I felt that I was in a unique position to be able to gather all their stories onto one single platform, where their lives would touch upon each other in ways that would otherwise never happen. My intention was to bring their voices together to form a choir of women's empowerment and recognition, weaving the threads together into a tapestry that I hope will inspire all of us to reach beyond our comfort zones and open a few extra pathways between seemingly monochromatic patterns.This idea flooded my brain, and I felt an irresistible urge to start immediately. So I set out to contact them all and ask them about life, to share their wisdom, and experiences, thus creating an extension of the Caterpillar Café, in a virtual format. Instead of tearing down the Caterpillar Café blog, I made an extension to it, dedicated to this project, which I called Dear Sister, as though this was the spot in which each one of them would be writing a letter to all the others telling them about their lives and goings on, for us all to enjoy, in a mutual gesture of solidarity.
WHAT'S  THE MOST CHALLENGING THING ABOUT BEING A BLOGGER AND BLOGGING?
Being able to coordinate interviews across the globe within our very busy schedules has proven quite a challenge, so I fill the time gaps with my own musings. I write for pleasure, and have been doing so all my life, writing plays, poems, stories, letters, essays, so this was a way to extend my inner voice outwardly. Sometimes the gaps between interviews was quite wide, so I'd review my old notebooks and pick something out of it, edit it and post it, sometimes I'd write funny quotes from my kids, and Crazies (a pretend play game my kids invented). I also would write down recipes that aren't widely available online, but that I truly enjoy, and White Coffee (coming soon). And of course, my commentaries on a variety of subjects, such as the environment, neoliberalism, fashion, and much more. Of course, with Ramadan, I got into the spirit of cleansing and purifying, and extended it to every aspect of my life, sharing my journey with my readers, in the hopes of spreading the hope and motivation . Poetry is another aspect that I share on the blog, as well as some of my "parenting gems", and crafts that I do with my kids. I also occasionally share other people's posts when I find them particularly poignant. So far I've made 87 posts (an average of a post every other day) and I have about a dozen in the works, so it's been keeping me quite busy.
HOW DO YOU MANAGE YOUR TIME? 
I am constantly learning new ways to improve my blog, by making it more meaningful, more cohesive, more appealing. I try to work at night after my kids go to sleep, and while they're at school, but I occasionally work while they're busy doing other things independently or together. Now that they're in summer break, I planned ahead and scheduled my posts for the whole first month ahead of time, also because I'm running a few camps for them at our local mosques, and that has kept me constantly busy. For August I don't have plans, on purpose. I am hoping to spend most of it outdoors with my kids, so I might take it a bit slower for that month. Of course, if I get a chance to interview one of my guests, or if inspiration hits, I'll be posting as it happens. I honestly doubt I'll be able to stay away from writing for very long!
HAVE YOU HAD ANY OPPORTUNITIES ARISE AS A RESULT OF BLOGGING?
Having started anew only six months ago, and not having established a very specific niche, direct opportunities haven't arisen yet per se. I am planning a review for a member of the Muslimah Bloggers FB group, and someone just contacted me to review my kids crafts for Ramadan. I've done one blog hop, and I am open to doing more. I think that part of the reason why I get asked to volunteer for kids camps and weekend schools is due to the experiences I share on my blog, because it's hard to get to know one another in person these days, and I am very open and speak from the heart on my blog, so people feel that they know me even though we've only met on an occasion or two. So far it's worked out very well, precisely because I really am who I say I am, so there are no surprises. We just completed two camps, and there's one more to go, with the potential for many more to come, insha Allah. As long as my kids enjoy it I am happy to do it, once they outgrow it, I think I'll wait for grandkids to get back into the camp thing, but meanwhile insha Allah there will be other doors opening!
WHERE DO YOU SEE BLOGGING 

IN 5 YEARS

? WILL YOU STILL BE DOING IT IN SHAA ALLAH? WHAT ARE YOUR FUTURE GOALS FOR YOUR BLOG?
I think blogs will still be here 
in five years
, insha Allah, perhaps with more videos, more interactive opportunities with readers and followers. I hope to continue blogging into my old age, as I find it quite satisfying! I am hoping to publish some of my stories, but that's a separate aspect of my writing. I might integrate it into my blog, but so far I've kept it quite separate by choice. I'll have to see how that develops. My kids are quite artistic as well, and I'd like to feature some of their work, but I'm still debating on that front, for many reasons. My main idea starting off was to build bridges between women who are doing good things in their little nucleus, so they can reach out to each other and learn from each other, as I have from them. I hope that this back and forth progression of traffic of ideas continues, because ultimately I believe we all have something to share and something to learn from one another, and by doing so, one can only hope that a better world will emerge.
WHAT ADVICE AND TIPS WOULD YOU GIVE TO SOMEONE WHO MAY BE THINKING OF STARTING A BLOG?
If you are reading this and are wondering about whether or not to start a blog, I'd say dive in! You can learn as you go along, and as long as you enjoy it, and maintain your integrity while doing it (by integrity I mean you are being yourself, and not some other fictional persona which will drain you out of your true self, and you only share what you are comfortable sharing, being careful with your privacy and your family's safety) insha Allah it'll be sadaqa jarya! One thing I'd like to mention, though, as this is something I often need to double check for myself, is that you don't get preachy and start complaining. People who stumble upon your blog are looking for inspiration and answers, not a lecture on how they're not good enough. I think there's too much of that around already; the simple fact that the reader is taking the time to read your blog is an indication that they are trying to get better at something (insha Allah), so I try to encourage them to keep going forward, and take stock of their achievements thus far, rather than complain about what has been with no way out. If you want to rehash bad experiences, do it, but give a glimmer of hope, a silver lining, a tool to work things out, a process that allows for growth and understanding, not just a collection of doom and gloom. Finally: relish the writing process!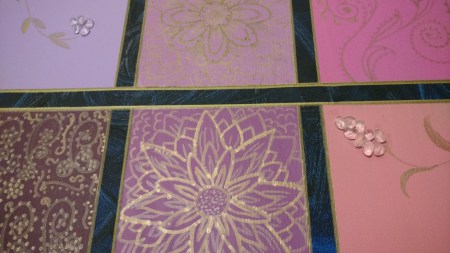 JazakAllah Khair to One Sister for taking the time out to answer our questions. If you wish to connect with her further make sure you follow her blog '
Dear Sister
'