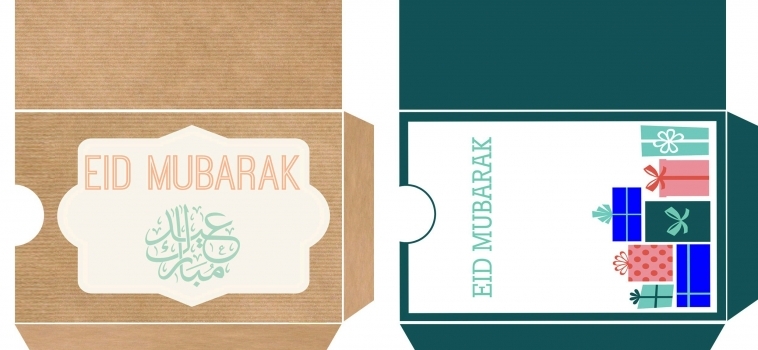 Eid Al-Fitr is just a few days away and if you are looking for a creative way to give a gift that won't break the bank, these FREE Eid Gift Card Envelopes holders are perfect for you!
I have loved doing the 30 Day Ramadan crafts challenge annually for 7 years, however, I do recognize that as much as I enjoy giving things made from my hands, sometimes it's just not possible to gift home made.
If you still want the handmade feel to your gift, you can make these card holder in five easy steps: print , cut, fold, glue and fill. You can add a gift card, cash, or a check inside.
Be sure to stop by A Crafty Arab on Pinterest to enjoy more free printables. Feel free to check out my Eid Money envelopes in my Zibbet shop.
May you have a blessed Eid.
---
Author Bio:
Kay Tarapolsi is a Libyan American artist who creates art to promote a positive image of Arab culture. You can find her blogging at A Crafty Arab.