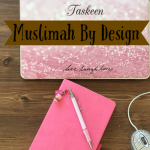 Short Description
Living with Purpose and Intention as a woman and mom. Everything Productive, Positive and Practical.
Description
Sharing ways to get better with managing your time and your tots- proven ideas for food, play, lists, resources, plans, strategies.
Inspiring self reflection and becoming a better Muslimah.
Jotting down my living and travel experience in Istanbul, Turkey.
So for a little bit of faith, fun, mom support, travel, cooking, marketing and lots of inspiration and great pictures, please follow my blog and please tell others!
Send Message to listing owner