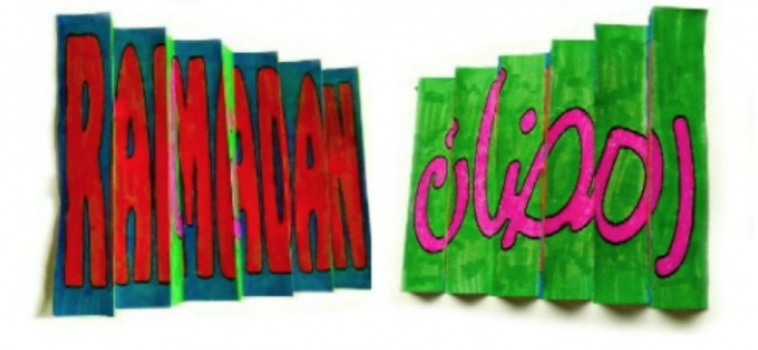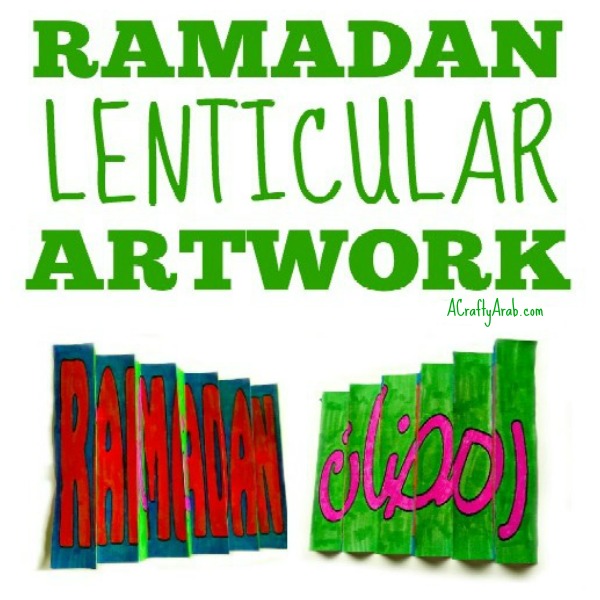 We are so excited to be here on Muslimah Bloggers, taking a break from our own 8th annual 30 day Ramadan craft series, to share a lenticular download with you.
Lenticular printed images are created using an illusion of depth. The process gives the ability to change or move the image as it is viewed from different angles.  To construct one of out paper, two images are created independently and then sliced together. Once they are colored and folded, the valleys and mountains created give the ability to see the separate images.
The process has been around since the 16th century and today we used it to write one word, Ramadan/ رمضان, into two languages, English and Arabic. You can see each way the word is written depending on how you hold the paper.
First you'll need the printout, scissors and four fun markers in contrasting colors.
Once you picked out your colors, start by coloring one word at a time, before you start your background.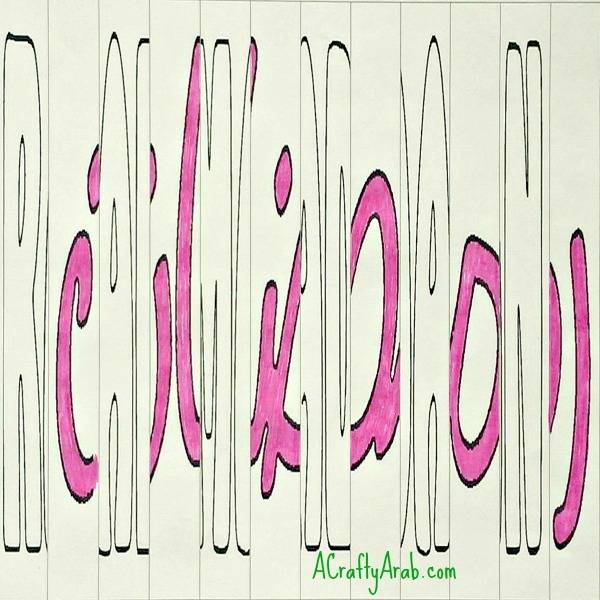 After all the coloring is done, cut out the printout. Now, starting at one end, alternate folding the grey lines, making valleys and mountains.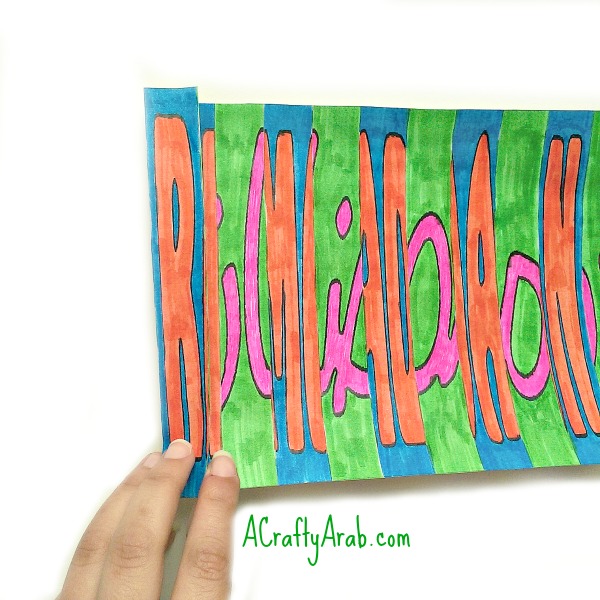 Now your lenticular artwork is done and ready to be enjoyed, by you and/or others.  Print out another and to see what it does with different colors.
We hope you have enjoyed learning about lenticular artwork today. If you would like to print more activities that educate, visit A Crafty Arab on Pinterest.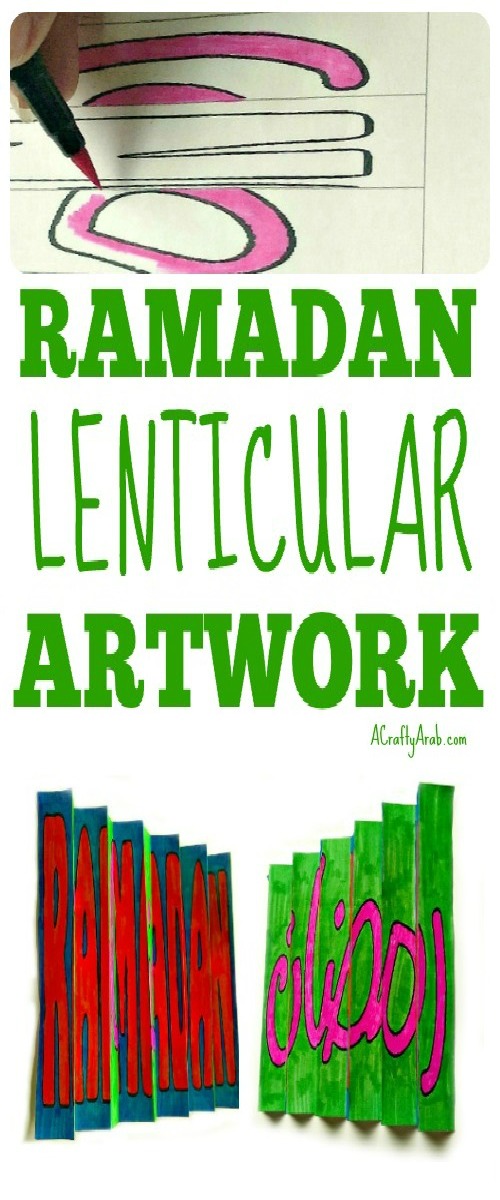 ---
Author Bio
Kay Tarapolsi is a Libyan American artist who creates art to promote a positive image of Arab culture. You can find her blogging at A Crafty Arab.