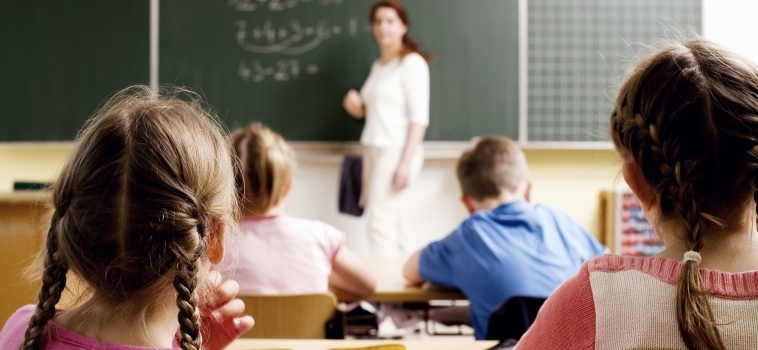 It is the Holy Month of Ramadan, and it is a time where we take extra efforts for prayer, and to committing ourselves to Allah, Most Merciful, Most Compassionate. Ramadan is not just about going without food and water. There is so much more to this month than that. During this month, we should be able to bring discipline and restraint into our everyday, control our anger and frustrations, and be more empathetic.
Ramadan is an opportunity to really make change, in the way we live, in the way we approach life. It is an opportunity to make ourselves better people – more pure, more pious and more committed to that lifestyle. We should be able to use this holy month to bring more compassion and generosity to our lives. By foregoing food and water, we get a taste of what those with much less than us experience.
One of the most basic tenets of Islam is charity: to give to those who are in need. And fact is – charity is a very important aspect not just in Islam – but pretty much all the faiths and religions around the globe. Even among the non-religious, charity is considered to be very important.
CHARITY FOR THE CHILDEN
For me, as a mother, who is fortunate and blessed enough to be able provide well for her child, it is heart-breaking to realize how many children around this world suffer without the basics – food, clean water, a roof over their heads and access to education. Children in developing countries and those in conflict zones see untold horrors that we cannot even fathom.
The saddest part of this all – that it does not take a lot of money to make a huge change yet many of us do not commit to it. Even with as little as 50USD (less than 200 QAR / around 35 GBP) spent each month, we can make a world of difference to children around the world. That is less than the cost of a special meal at a not-too-fancy restaurant, the cost of two café lattes from your Starbucks, or the price of a branded outfit (on 50% sale that is!). The amount may not make s big dip in your pocket, but it could elevate the life of a little child living in need somewhere around this planet we call home.
All you need really is a credit card and a big heart. You don't even need that big a wallet to improve a child's life! And in return, you get prayers that are sure to be heard, the joy of giving and blessings for your family. I have tried to compile a list of five charities that you can look into to support.
SAVE THE CHILDREN
Link: https://www.savethechildren.org/
There are multiple ways to donate to the Save the Children foundation. You can sponsor a child, or select a cause that is related to the children, such as the Rohingya rescued children. The donations start at as little as USD 15, and can even be just a one-off payment.
To sponsor a child around the world – https://support.savethechildren.org/site/SPageNavigator/sponsorship.html#!/
The website states: "Through the power of child sponsorship, you can help a child in need realize her dreams — transforming her life and the future we all share.
"Save the Children achieves lasting impact for children through partnerships and provides tools that empower entire communities to better support their children's health, education, protection and growth – breaking the cycle of poverty for generations to come." There are multiple programs you can donate to – including mother and child, healthy girls and boys, early learners, successful students and education."
You can choose the child you want to sponsor by looking at their information including photos, and a short bio. You can contribute as little as USD 40 (QR 150), and the money gets used to ensure that the child has a fighting chance. And you will get regular updates on the wellbeing of the child, and info on how the child is doing. You can opt to get images and hand written messages.
You can even build a bond if that is what you want. You can send them a message, and knowing that there is someone out there who cares enough to take time to say hello and to acknowledge their need definitely helps put a smile on their faces.
According to stats provided on the site, about 2.3million children benefitted in 2015. This youtube link explains how it all works: https://www.youtube.com/watch?v=qut-FJRYoaw&feature=youtu.be
ACTION AID
Link:  http://www.actionaid.org/
As a charity organization, Action Aid focuses on a number of issues andis not limited to children's concerns alone. However, there are options to contribute to making the world better for children.
To sponsor a child – https://www.actionaid.org.uk/sponsor-a-child
From the site – "We work directly with children, young people and their communities. We work with their parents so they can grow food for the family and we support their community leaders in their demands for access to education. We have found that this is the most effective way to change a child's life and help them thrive. That is how we make a lasting difference – not just for individual children but for whole communities"
You can pick a country from the list of about six poor countries, or you can choose to contribute where the need is the highest. Your monthly contribution will be a whopping amount of USD 27 (QAR 97).
Once you sponsor a child, you get regular updates on the child, maybe even a postcard. The team will also share key milestones and other stories from his life with you.
In the interest of full disclosure, the site clearly states that only 80% of your sponsorship money goes overseas to help your child and their community. The remaining 20% is spent in the UK (where Actionaid is based) on public education and finding more sponsors. 
EDUCATE A CHILD
Link: https://educateachild.org/
Founded by Qatar's Her Highness Sheikha Moza bint Nasser, Educate a Child aims to provide at least 10 million children with quality primary education.
To donate: https://donate.educationaboveall.org/home
You can select what you want to contribute to, from projects such as Education for out-of-school-school Syrian refugee children, Rohingya children, children in Somalia and so on.
This quote by Her Highness Sheikha Moza published on the site sums up the importance of the work that they do: "The chance of an education is a chance to escape poverty, to improve health and to enhance opportunities."
UNICEF
Link – https://www.unicef.org/
An agency within the United Nations, UNICEF aims to provide humanitarian and developmental assistance to children and mothers in developing countries. According to stats on the site, it has helped over 90 million children since 1990. It even provides immunization for nearly 40% of the world's children.
To donate: https://help.unicef.org/
If it is a one-time payment, you can donate a minimum amount of USD 160 if you are on the Global page. The Qatar page allows for a minimum donation of QR 250. If you are looking at monthly contributions, it is only USD 40 per month if you are on the global page. (QR 91 if you are using the Qatar page).
From the site – "With your donation, you're working together with UNICEF for the survival, protection and development of children in more than 190 countries around the world. We will do whatever it takes to protect children. Wherever they are. Whoever they are. Whenever they need us."
Here is their video – https://www.youtube.com/watch?v=E1xkXZs0cAQ&feature=youtu.be
CHILDREN INTERNATIONAL
Link – https://www.children.org/
The first words you see when you open the website is – "Create hope…for a child living in poverty today" and to me, that sounds so powerful. Giving that hope, that opportunity to escape poverty and build something – we can do that!
To sponsor a child: https://www.children.org/make-a-difference/sponsor-a-child
You can request a free info kit, if you are unsure. Then you can pick your country, and age group and gender of the child before finally zeroing in on whose life you want to contribute to with just USD 32 a month.
According to the website, "your monthly gift of $32 ensures that kids living in poverty have access to life-changing benefits like medical care, educational support, life skills and job-training before they graduate."
"Change your Life by changing theirs," says one of the tag lines!
I hope people take heed.
---
Author Bio
During pregnancy, and birth, Mommy Dil has learnt so much from speaking to experts, reading and most importantly, liaising with other moms. And through her blog, she hopes to share that information! You can connect with Mommy Dil through her blog www.mommydil.com and FB www.facebook.com/mommydil.