Exchanging gifts is a strongly recommended act. It is a good way go promote mutual love and consideration between family and friends.
In Islam it is much appreciated.
It is also a musllim tradition to give gifts to children as well as needy people on the occasion of Eid-u-Fiter,so that it may increases one's happiness.
Back in Pakistan, when elders distribute money and gifts in children, it is called Eid.
In my childhood, I remember we all siblings would wait for Eid just because we would get Eidi. We rather enjoy counting the person and money we hope to get from them. And we planned how we would spend this money.
Same like that, we do buy Eid and Ramadan wishing cards for our fellows and cousins and special gifts for our best friends. So it was a golden time when our hearts absorbed happiness for the whole year.
But in this era our kids lost this happiness. Social media made it easy for us to send wishes but in this our tradition disappeared. Especially when one lives in non muslim country, kids don't have relatives as well as no Muslim friends. In my last 8 years, Eid was in summer vacations. So for the children it was just the name of offering prayer and eating some sweats and special foods.
Last year, it was my luck that Eid was in the first week of June and the schools were open.
We decided to make some wishing cards and gifts for class fellows of all of them.
It was a sudden decision and we were not prepared to make them in huge quantities. So cards were sent just in the KG class of smallest.  And we treated all students of classes with ice cream on the day of Eid.
This year we are planning to make gifts and cards for the boys and girls in the class.
Our focus is to make low budget gifts with beautiful packaging of waste things.
Here is a list of things we could add into our gift collections.
For girls.
So what I would buy for girls?
Some beads and thread to make hand bracelets or necklaces.
Some bangles or hair clips
Some flower tattoos to past on hands
Some sweets or dates with small packings
Card papers, glitter, ribbons to make wishing cards
Play clay to make tasbeeh and pendants
For boys.
For boys what I would buy?
Small cars, toys, or small balls
Balloons
Eraser and pencils,highlighters( decorated with eid theme)
Story books or diaries.
Prayer caps and tasbeeh(for muslim boys)
Wishing card accessories
Wishing cards.
These cards are made by my lil girl and boy. These cards are in small sizes and were made easily by kids. I just gave them the idea to cut some flowers and hearts and paste them on a card made of craft paper and then wishing tags were also pasted on it. Because she can't  write yet.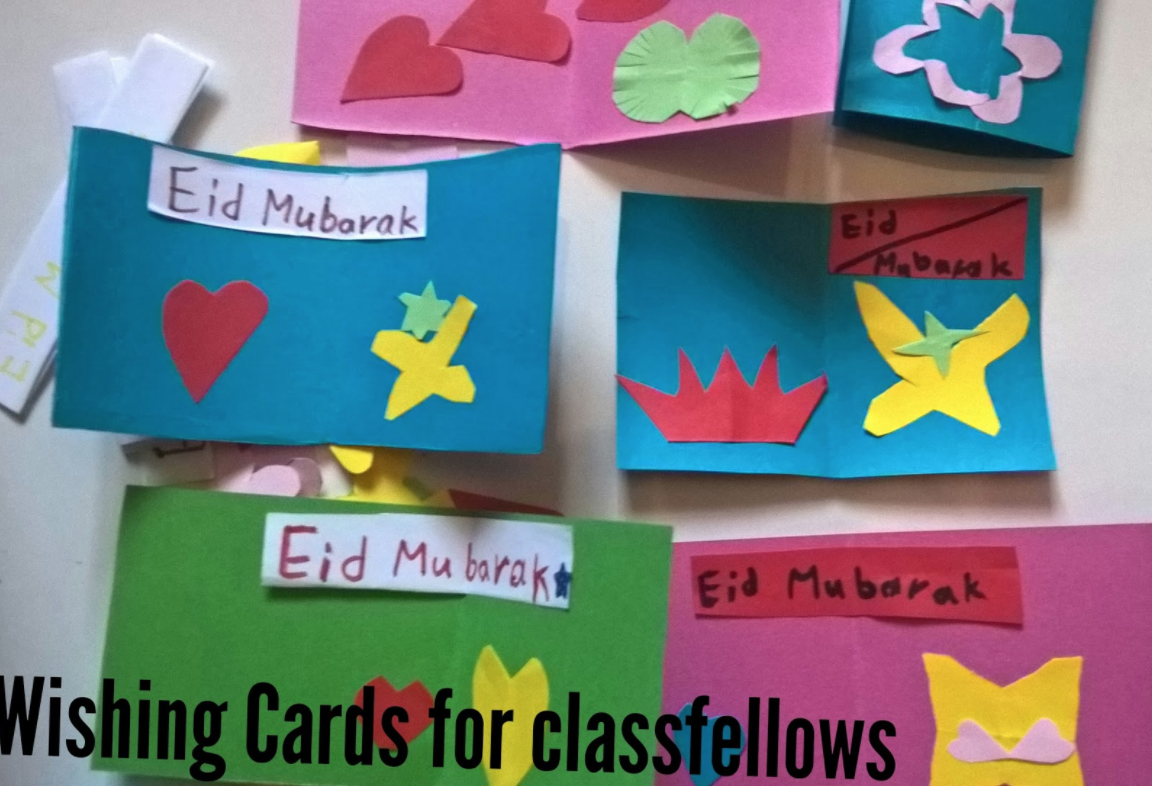 Here are some more cards made of craft paper.
This card is an envelope theme card. It is a gift from a mother to her lovely children. I added their favorite things in it. Yes children love to get things more than cards and packings. But you know my stars were in love when I made this hearted envelope secretly and gave them a surprise. They kept asking me " mom tell us when you had bought and packed." But I would never tell them my secret.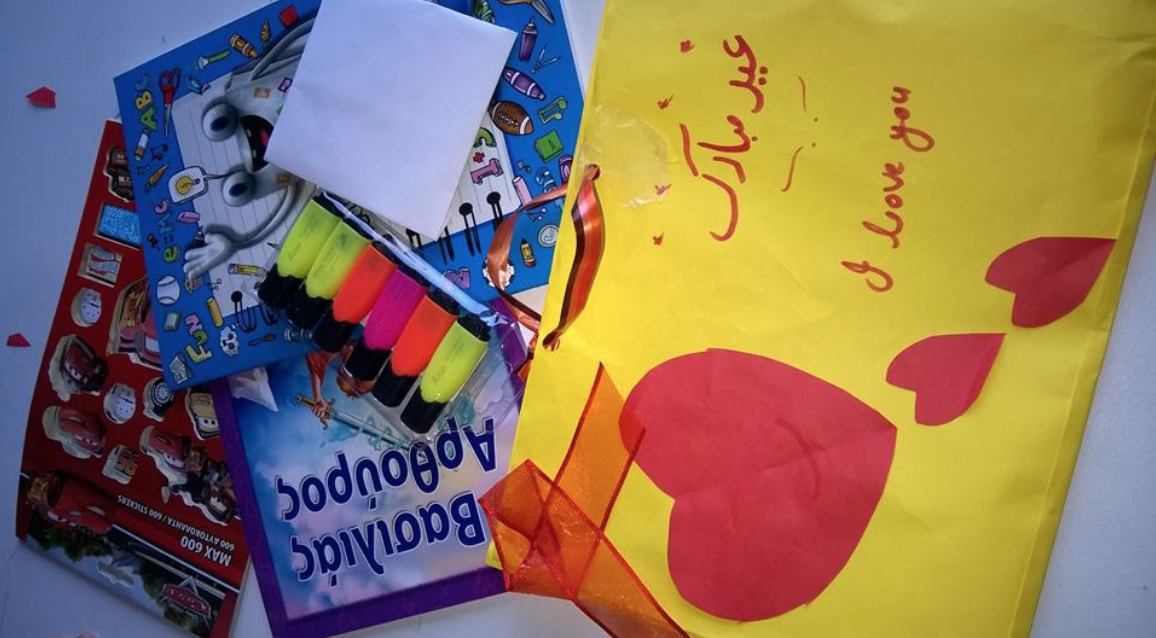 In the picture down, here is a collection of some of the products we are using to add in girls gifts. Obviously not all, just three bangles, one hairpin, Tasbeeh or garland for non muslim girls, or something else with dates and wishing card is ok. If we would add more, some stickers or kids highlighter.(I added in gift above).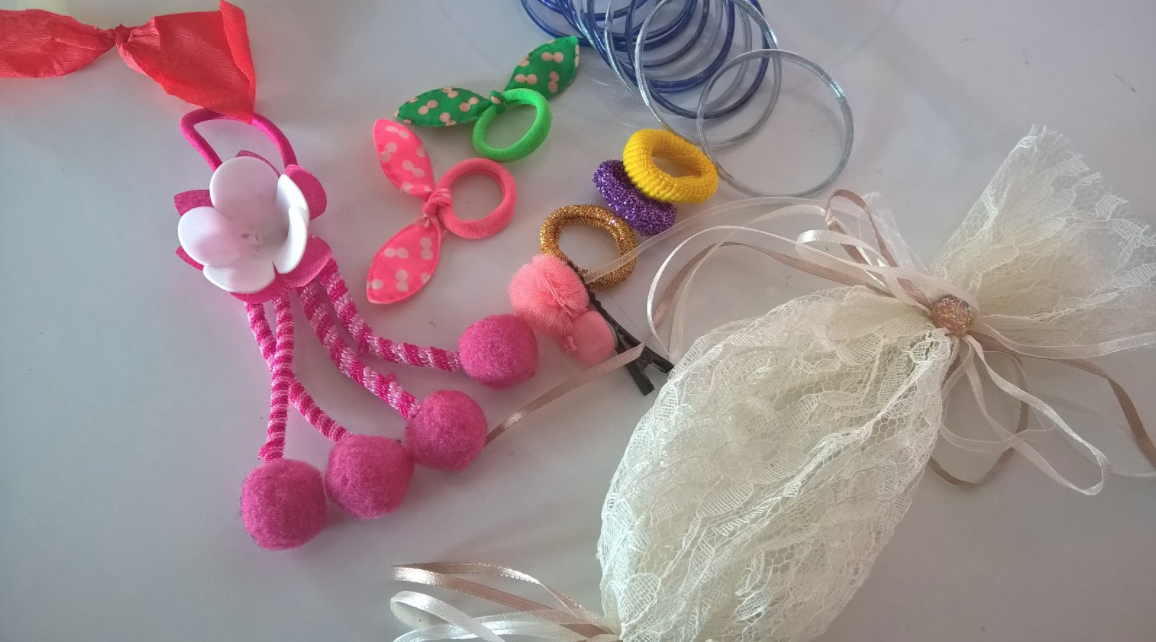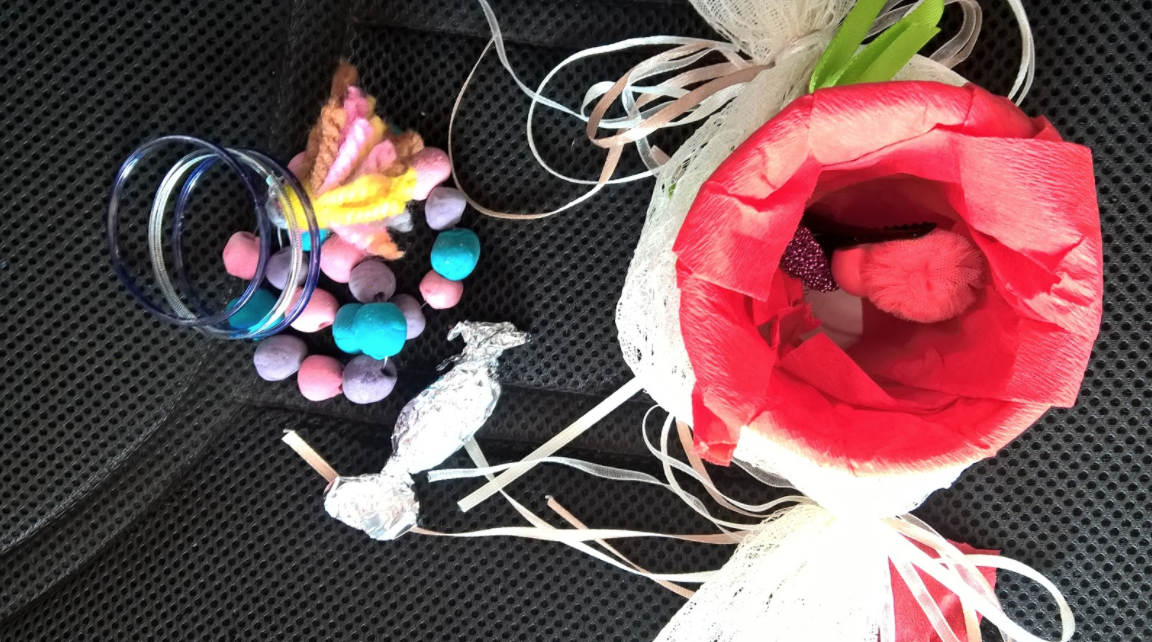 In the pictures down here are pendants made for girls with play dough. We use some stones,shells and stars to make them more attractive. My lil is in love with the heart pendant. The garland is also made of play dough. We could either use it as tasbeeh. They are really cute.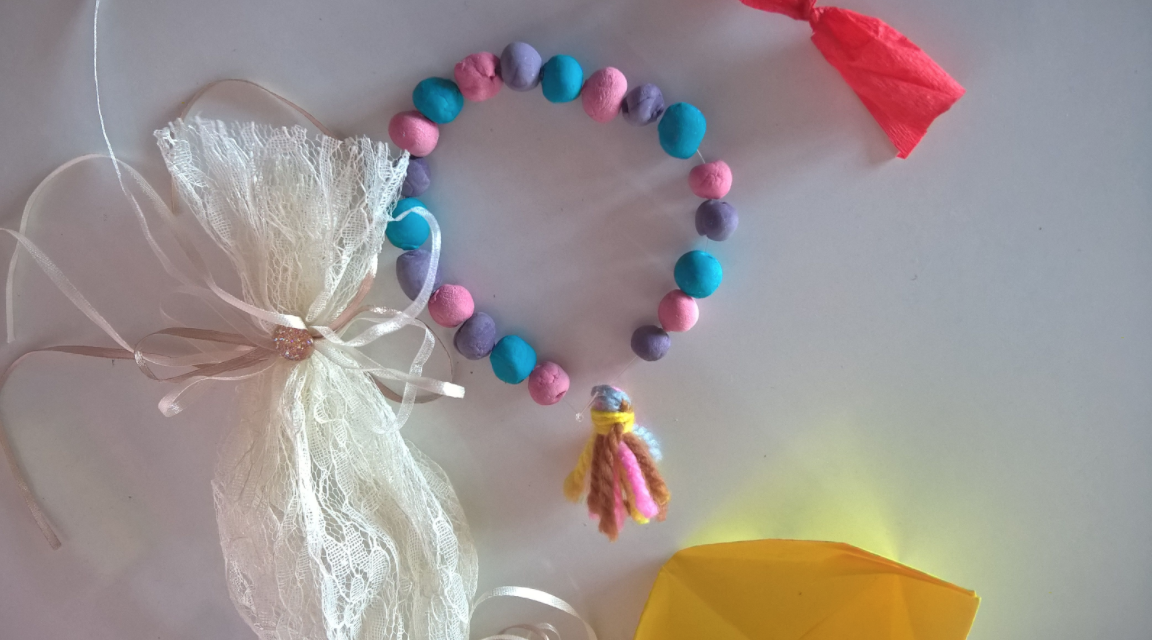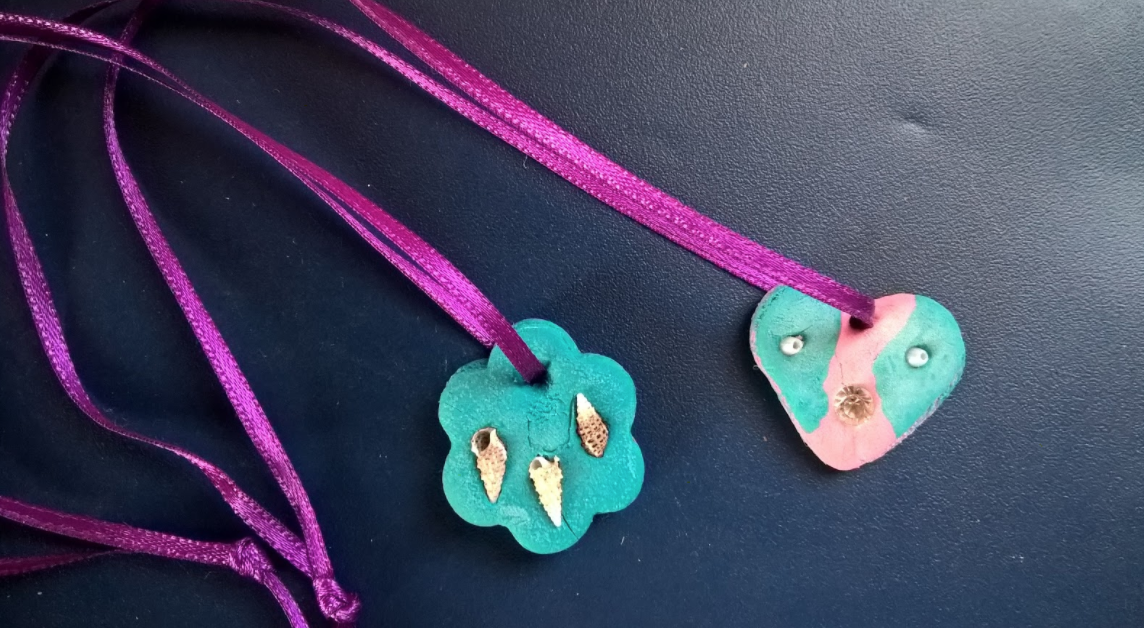 Now it is the time to make gifts for the boys. This is realy hard thing to choose. If I would give gifts to my kids or any other in the family, then I would buy some other things like glasses/watches, games or reading books. But as I mentioned above I have a limit to the budget and the quantity of boys in one class crosses 10, so I would choose these attractive things. According to the age of children, pencil, earasers or highlighter, cap and tasbeeh( see picture).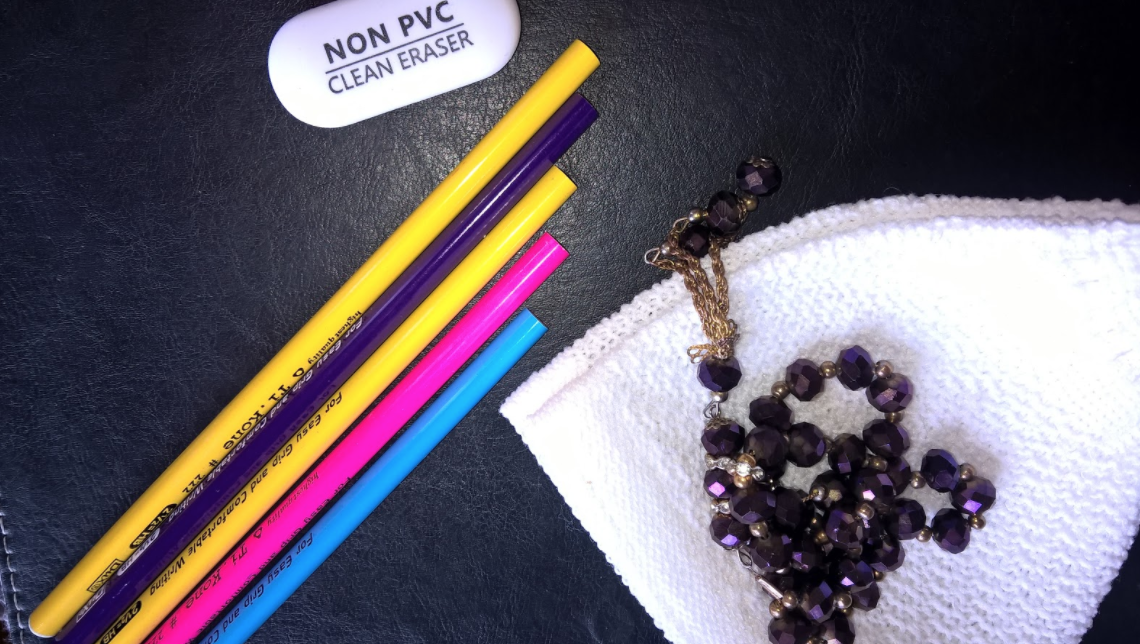 Boys love cars and small toys. So a big pack of cars or small toys is enough to give to all boyes.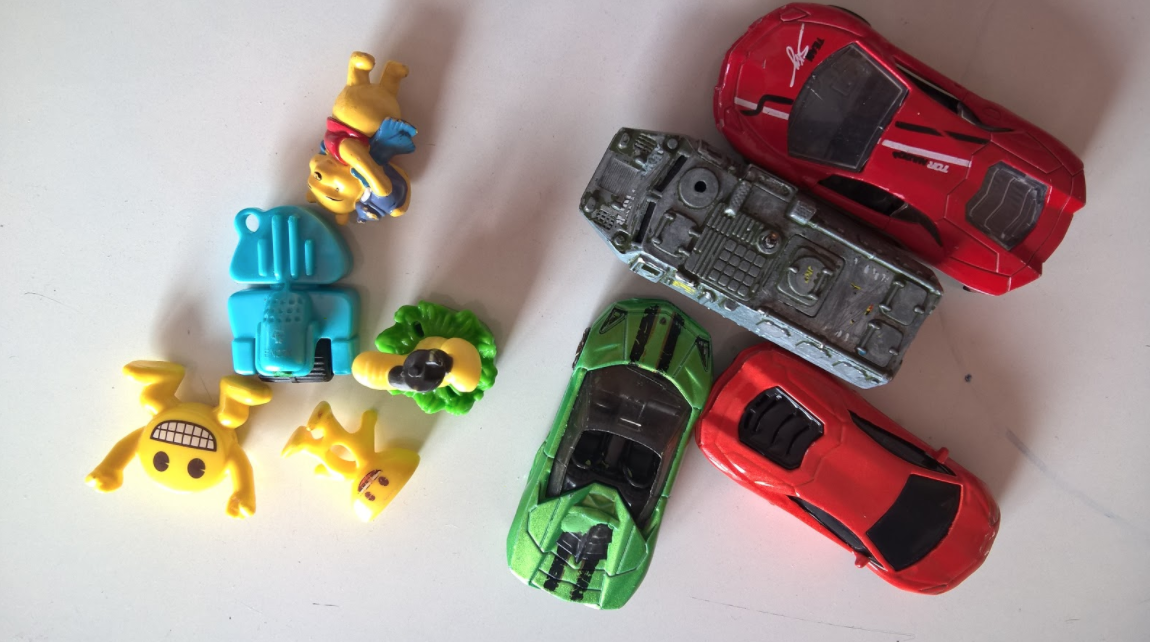 Some stickers and dates go with wishing cards. You can see in the picture how I packed the date. Yes this silver candy is actually a date packed in the aluminium foil. I hope children will love its taste and wrapping .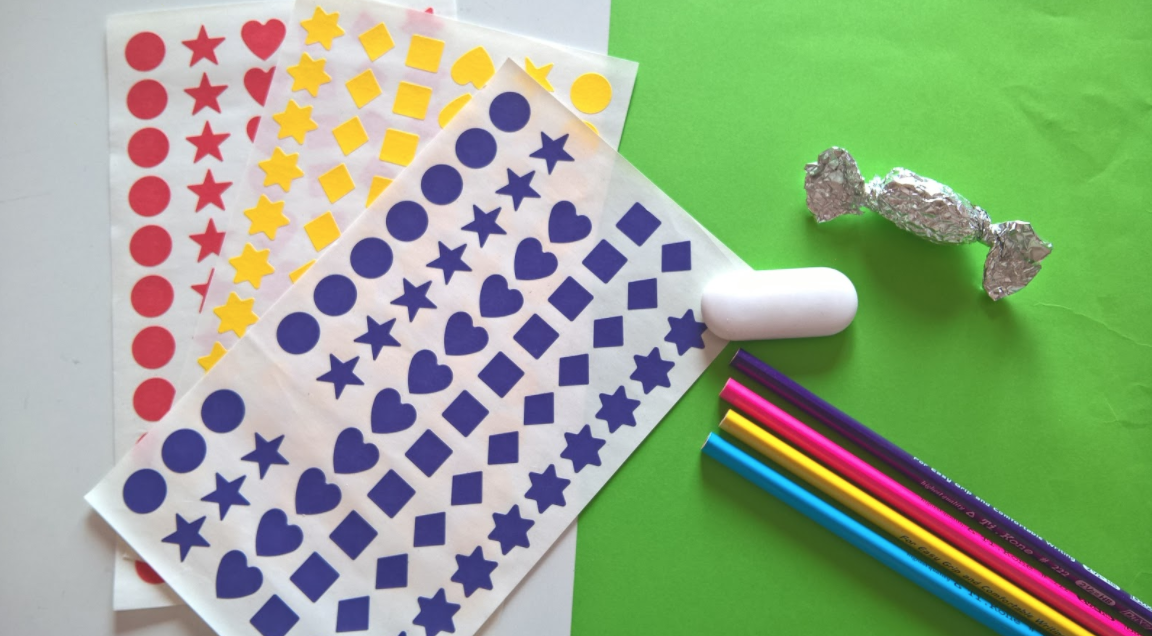 Here are some ideas for making gift packs. You can see in the picture. The blue one is made of tissue roll. I used raping paper and a ribbon and stickers to pack it. It is best to pack pencils or colors.
The red jar is actually a cup of yogurt. Disposable cups could also be used to make this beautiful looking pack. Then black small case is a waste watch case. It will look supper when we tie it with ribbon flowers.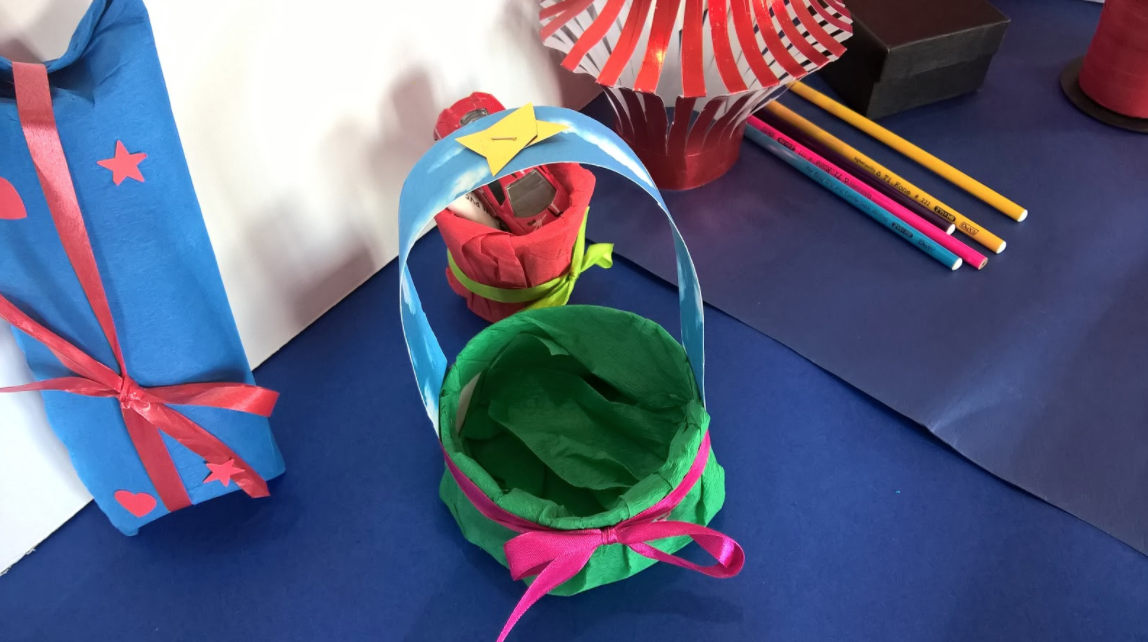 You can also watch my videos of these crafts on my channel. Also visit my site to read about Eid and Ramadan with kids as expats.
You can also watch videos and join us to teach 30 short hadiths with stories to kids. 
Please share with us, how do you spend your Eid?
Which ideas did you like most? 
---

Author Bio:
Adiba Anwar: I'm a teacher, children story writer/maker and Mother of three. I'm from Pakistan living in Greece with my family. This site is created for good parenting tips ideas and craft sources. Homeschooling sources and articles will help parents to understand how to teach and what to teach with helping sources. My face group has some group activities/on going projects.
Website: https://jugnofireflies.blogspot.com
Facebook Group: ‎Muslim Mothers 'First source of education مسلمان مائیں‎ Urdu/Eng group
Youtube:Islamforkids
Urdu channel/ IslamforUrdukids