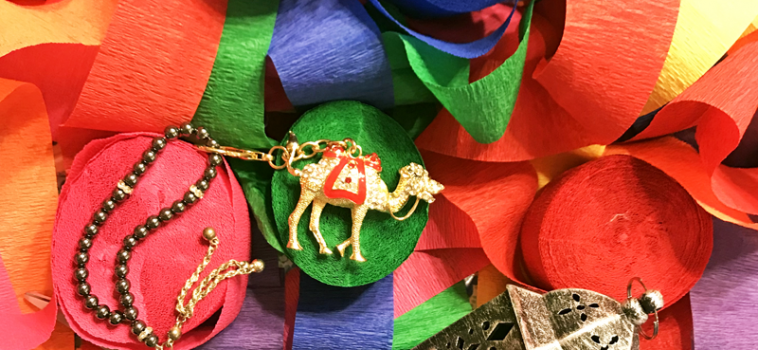 Lanterns, crescent moons,lamps, and some light!
Dates, Baklavah, Kataif, Turkish Delight!
Seems like we have a pun intended date! And, I am not alone in being festive about Ramadan season. Each year, the world witnesses the global Muslim community's magnificent display of heartfelt, traditions and celebrations. The commemoration of the divine month brings out the beauty of the eclectic Islamic culture weaved together with threads of various ethnicities. Moroccan lanterns, lights of the Egyptian bazaars, Ramadan street-drummers banging the Suhoor alarm in the Gulf, canon fires marking the beginning and end of the day in Arab countries, and the grand Suhoors and Iftaars at the Haramain (Masjid Al Haraam and Masjid Al Nabawi) in Saudi Arabia, are just some of the headline festivities. The same statement echoes from Muslim households and I indulge in my own creative expression to make the month memorable for family and friends.
Ramadan crafts are not just DIY projects. You can design a complete dine and decor package for yourself, family, and friends to bring in the joy of the season.
Seasonal Decorations
Social media portals catalogue skillfully made Ramadan decorations and tutorials to assist. You can either re-create, or do better! Amazon, Ebay, and Etsy feature an online marketplace of readymade items; both, from commercial and private sellers. You can put up a display on your kitchen counter, over the fireplace, or at the dining table. Banners, buntings, garlands, crescent moons, LED string lights, and calligraphic prints can help put together a festive ensemble to keep everybody in the spirit of Ramadan.
Giveaway Treats and Favors
My sister Sara and I make "Ramadan Mubarak" treat boxes each year to gift to our neighbors and friends. They contain warm season's greetings, home baked treats, dates, and chocolates. The highlight of the goody box is a crescent moon cookie (we change color schemes every year). Similarly, you can also distribute treat boxes to friends, family, neighbors, and even non-Muslim colleagues with a little definition of Ramadan, perhaps a hadith, or a Quranic verse enclosed in print.
The Ramadan Countdown
These have become very popular! If you do not wish to invest in one, you can make your own Ramadan countdown calendar. The idea is to put together an interactive arrangement for daily enjoyment. It could be a chalkboard or whiteboard that you change the date on everyday, or a calendar page you tick off daily. I tried something more rewarding last year and made 30 treat boxes with a chocolate for each family member and the number of the day on them. At each Iftaar, we would make my niece open a treat box and distribute the chocolate to everyone. You can even print out daily duas and/ hadith to accompany these. An Eid countdown could be something you would want to do in the last ten days to build the Eid excitement!
Ramadan Journal
The simplest crafting is an art journal, a scrapbook, or a personal diary. Include memos, photos, and paper crafts in your work to make it a beautiful art piece to preserve. Digitize the art, get some graphic designing going and you can do the same as a blogging series, or a social media trend! I challenge myself to a 30 days Ramadan Diaries blogathon each year. With online media you have the liberty to use videos and audio as well!
The Ramadan Corner
An ideal Ramadan hangout can be another crafting project. You can custom design an ideal Ramadan corner by equipping it with useful items such as a prayer mat, the Quran, a power outlet, and even your Ramadan journal. It can be your go-to place to spend some alone time during your fast, work on the journal or blog, or do the night stay and worship (Qayam ul Layl). To create the feel you can decorate your surroundings as well.
Ramadan Kitchen
The moonlit skies are not the limit when it comes to being crafty in the Ramadan kitchen. The Muslim culture spans the entire world and you can decide on trying out a new recipe from a unique cuisine throughout the month. You can try out the Harees from Arabia, Biryani from Pakistan, Turkish Kababs, or the Middle Eastern Kadaif. Suhoor and Iftaar are two different times when you can show your culinary craft to your family and friends.
Crafts for Kids
Crafts and activities are at the very core of building a sense and feel of Ramadan in the minds of our young ones. Books and toys are available online and at Muslim stores for kids Ramadan crafting activities.
A crafty Ramadan is a healthy, happy, creative Ramadan. The activities are a productive way to spend time when fasting hours are lengthy and all worship and Quran study are done. The creative artistry adds to the festivity and boosts the season's spirits. Celebrating, sharing, and communicating Islamic traditions is much needed in current troubled times. Wishing everyone a blessed, crafty Ramadan.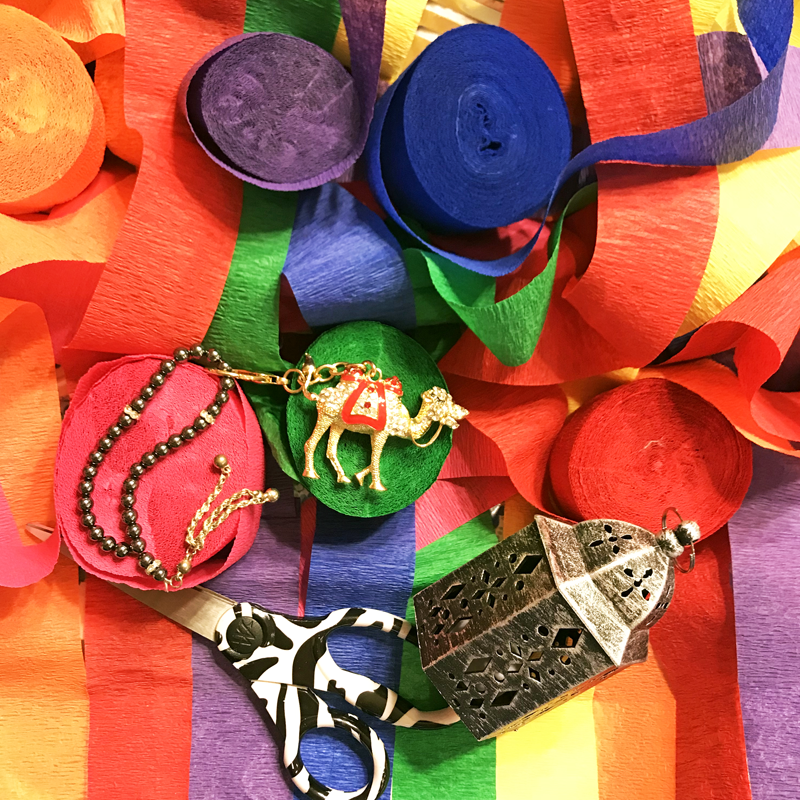 ---
Author Bio
Anum Ali is a creative writer, blogger, and poet from Maryland, USA. After completing her Masters in Human Resource Management, she's an independent businesswoman balancing the act of a homemaker alongside. She writes two comedic lifestyle blogs Abbie's Adventure Diaries and Sisterly Yours about her cooking, travel, business, and home management adventures.Abbie's Adventure Diaries.