YouTube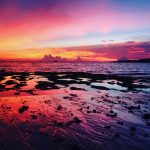 Description:
A blog about my travels, hiking, cycling, and many other adventures!
Short Description:
Follow the journey of an American expat as she makes her way through the way of the Kingdom of Saudi Arabia.
Description:
I'm Kendra, an American revert that accepted a teaching job in Saudi Arabia on a whim and moved without a second thought. You can read about my adventures as an expat in the Middle East on my blog.