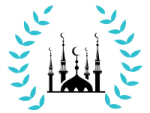 Short Description
-Islam | Health | Success | Personal Development-
Description
-Islam | Health | Success | Personal Development- Be the best you that you can be, in sha Allah!
Short Description
A lifestyle blog of a woman who relocated far away from family and friends.
Description
Based of self-experience and self-learning, Thousands Of Miles Away aims to help women who start a new life away from their homeland. With topics about womanhood, self-improvement and food, its goal is to reach out and be online best buddies for those in foreign land.