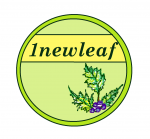 Short Description
READ TO TURN OVER A NEW LEAF.
The blog focuses on day to day activities in light of Quran and Sunnah. The stories,reflections and the poems- help readers to analyze one's life with an Islamic perspective. Get ready to befriend Quran.
Description
Welcome to the world of stories/reflections/poems.
Life is full of unexpected turns, some sweet and pleasant while others not so pleasant. Did you ever wonder in spite of your best efforts why things don't go as you had planned? Is someone else manipulating you?! You are right in a way! He is the best of the planners, Wise and extremely Powerful. You guessed right. He is the Almighty Allah. Every blessing and trial could be a step towards paradise, if we are thankful and patient. Unfortunately, we are not always grateful and obedient. Let us learn from our past mistakes to make most of our future.
Insha Allah, the articles here would help others to turn over a new leaf and see things in different perspective. Remember, Allah knows everything. Even our slightest effort to change could get rewarded.
READ TO TURN OVER A NEW LEAF
Send Message to listing owner