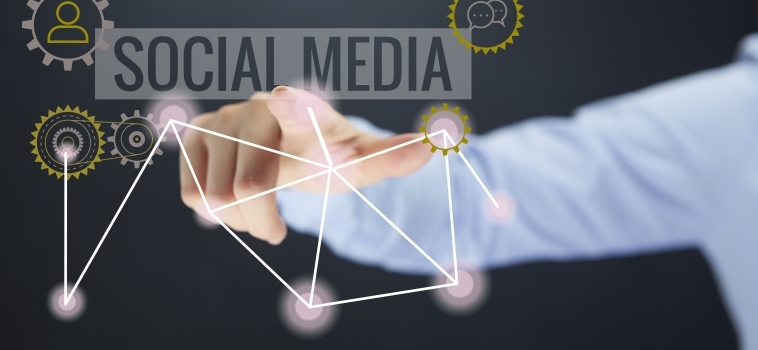 To go on a social media fast or not in Ramadan will depend entirely on you. Social media usage varies from one individual to another. While some people are constantly responding to social media notifications on their devices, others are barely online.
A 2016 study by Get Web Services Online (GWSO), a social media and digital marketing Agency in Pakistan and UK, reported a 30 percent increased usage of social media platforms by people during the holy month of Ramadan. The study observed Facebook and twitter activity in ten different countries Bahrain, Egypt, Jordan, Kuwait, Lebanon, Oman, Pakistan, Qatar, KSA, and the UAE.
In recent times, social media has become a major source of information and collaboration. While on the other hand, it has become a source of distraction. Phones are constantly beeping with notifications from different social media platforms, leading to people checking their phones constantly. This is gradually creating an addiction to social media and disconnection from social interaction. Furthermore, the distraction causes users to waste time on unproductive activities. Time is a valuable asset for a Muslim because he will account for it. Therefore, it is important to manage time spent on the social media.
Ramadan is a month for reflection and spiritual growth. Every Muslim hopes to gain from the abundance of rewards in this holy month. Hence, time is of utmost value. It should be spent performing beneficial acts such as reciting the Quran, listening to Islamic lectures, or reciting duas and dhikrs.
Here are some helpful tips on the use of social media in Ramadan.
• Prepare a Ramadan plan that includes a social media usage plan.
• Disable social media notifications to avoid distraction during Ibadah.
• Set aside a time for checking your social media on your daily schedule.
• Leave social media groups that can cause distractions temporarily.
• Send or display on your social media profile Islamic messages to earn some rewards.
• Uninstall social media applications that will not be useful during Ramadan.
Finally, if you find the social media very distractive, take a social media fast by avoiding it completely during Ramadan.
Jzk.
---
Author Bio
Blogger at 
https://beamuslimah.wordpress.com/,
striving to gain Allah's pleasure by disseminating the message of Islam. We want  you to see the beauty of our wonderful religion and to benefit from it.