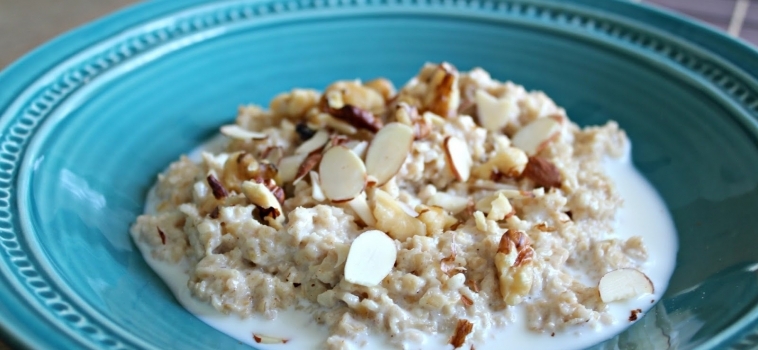 Cooking is a major hobby of mine. Unlike some women who despise cooking simply because they have to do it all the time, I find solace in the kitchen. There's a rhythm and flow that I immerse myself into each time I begin a new recipe.
With the start of Ramadan, I find myself viewing more and more posts of Iftar foods or mouthwatering recipes that I'd like to try out soon. When you're fasting, this recipe compilation really does increase significantly! Despite my love of food and cooking, I have been reflecting on what my priorities are when I do cook and eat in the month of Ramadan.
As much as we all love food and love to prepare elaborate, fancy, indulgent meals for our Iftar, I think it's important to keep in mind that it is the month of Ramadan, after all. Ramadan signifies controlling desires, and wouldn't that include the desire to eat? Sure, we fast all day (some of us 17 hours and more!), but when it comes time to break the fast, why let all our hard work go down the drain?
This Ramadan, in spirits of keeping our souls and bodies healthy, I'm attempting to remain as healthy as possible, because it's a shame to let one day of fasting go to waste when we give in to our worldly desires of eating in indulgence. Eating in moderation, drinking lots of water throughout the night, and avoiding sweets and fried foods, and refined carbs are all big priorities in my book.
In fact, last year I did a week long of healthy recipes for Ramadan that included recipes shakes, smoothies, oats, and soups. This year, I will be using those recipes as well as taking on a refined-sugar free challenge. It's going to be tough, seeing as how so many things we eat have hidden sugar added to them!
A lot of this healthy eating stems from my desire to be fit and energized on a daily basis. By incorporating these good habits into my iftar and suhoor meals, I will hopefully continue to feel positively throughout this blessed month. I hope that you, too, will join me in this journey of becoming and staying healthy during and after Ramadan, inshaAllah!
---
About the Author
Rubina loves trying new recipes, making good food and desserts, and pretty much anything related to food. She is a mom to one mischievous baby, wife to an awesome husband, and a culinary fanatic. Her world is full of laughter, tumbles, fresh air, great cooking, cuddles and fun.
She has adopted a wholesome lifestyle since she got married in 2013, so for the most part she buys clean, organic, fresh produce and minimises any toxic chemicals in her home.
You can connect with Rubina on Facebook and Instagram.