What Mum Eats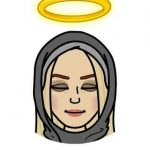 Short Description:
A mum eating her way around the world, on a mission to find the best halal family-friendly restaurants
Description:
I am Sara and currently on extended maternity leave. I am wife to Mr S, Mum to crazy boys A & Z and a bouncing baby girl M.
I have decided to write about one of my passions; food. My ramblings will mainly be about what my family eat, our recipes and reviews of halal joints with an emphasis on how family friendly they are.