The Inquisitive Mind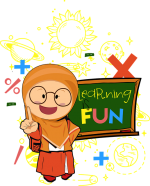 Name:
The Inquisitive Mind
Short Description:
The Inquisitive Mind's blog is about faith, books and beauty. I write a bit about Islamic reflections, book reviews and also about halal beauty products and ingredients.
Description:
I love to read and write and my love for these two activities has culminated into this blog. I love to write about all things I learn through my levels of curiosity.