A Blog By Alina Asif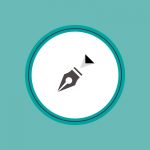 Name:
A Blog By Alina Asif
Short Description:
A blog dedicated to play it's part in providing material to counter various hindrances coming in the way of a Muslimah's personality development.
Description:
As mentioned earlier (in the short description) this blog is written with the aim of helping sisters (in deen)in order to get rid of the shackles which hold them back from developing an Islamic personality. Having said that, other sisters intending to learn about Islam and specifically about how it aids in solving issues in life, can benefit from it too. In Shaa ALLAH!