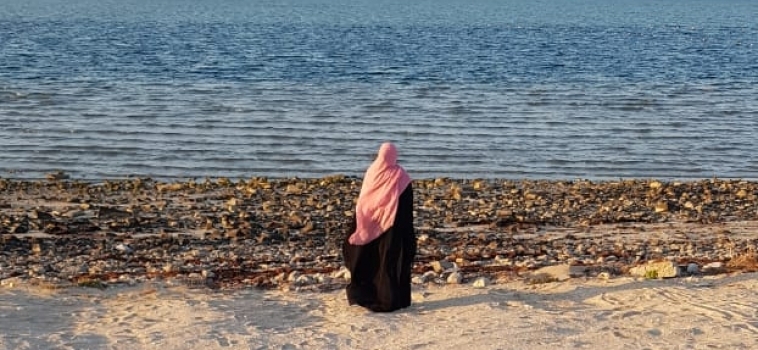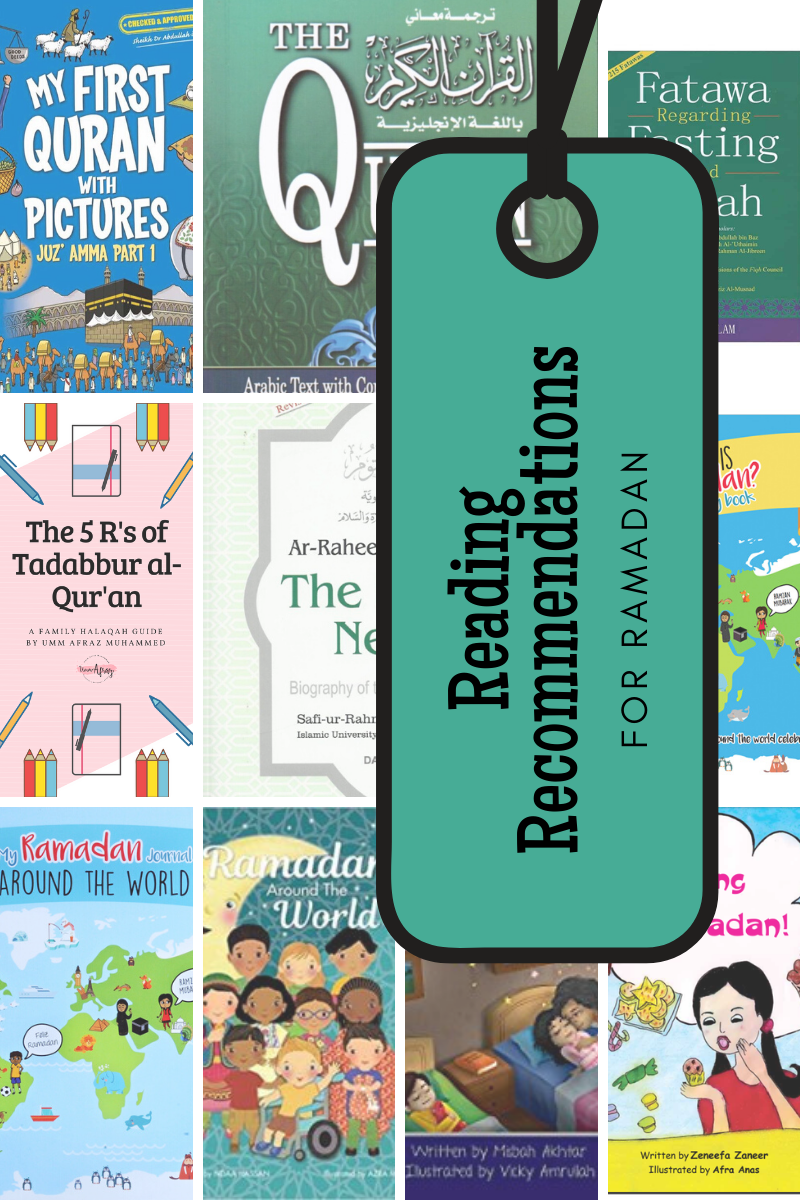 Ramadan is a time for pausing, reflecting, and gaining traction in our life as a Muslim. Following is a list of books that helped me and my kids to seek nearness to Allah during Ramadan, الحمد لله, and I hope it helps you too.
Qur'an
The interpretation of the meanings by Saheeh International is close to my heart. I have been using this since my teenage years and it has helped me to understand the Qur'an better. An alternative to this would be the interpretation of the meanings by Dr. Muhammad Taqi-ud-din al-Hilali and Dr. Muhammad Muhsin Khan. Both works use easy-to-understand language with extra commentary as and when needed.
Seerah/Biography of the Prophet
The Sealed Nectar by Safiur Rahman Mubarakpuri is an amazingly extensive collection of the life of the Prophet e is bound to move one's heart. The book starts by giving a background history of Arabs to set the context, and then dives into the life of the Prophet e right from his birth to his demise. An alternative to this book would be When the Moon Split by the same author. Though I haven't read this book, my then-10-year-old read it and loved it.
Fatawa Regarding Fasting and Zakah by Darussalam
This book on rulings related to fasting and zakah has been collected by Muhammad bin Abdul-Aziz Al-Musnad from famous scholars such as Shaykh bin Baz, Shaykh Salih al-Uthaymeen, Shaykh AbdurRahman al-Jibreen, along with the Permanent Committee and the decisions of the Fiqh Council. The book follows a Q&A format by giving evidences from the Qur'an and Sunnah. A must-have if you are bogged by those umpteen questions related to fasting and zakah.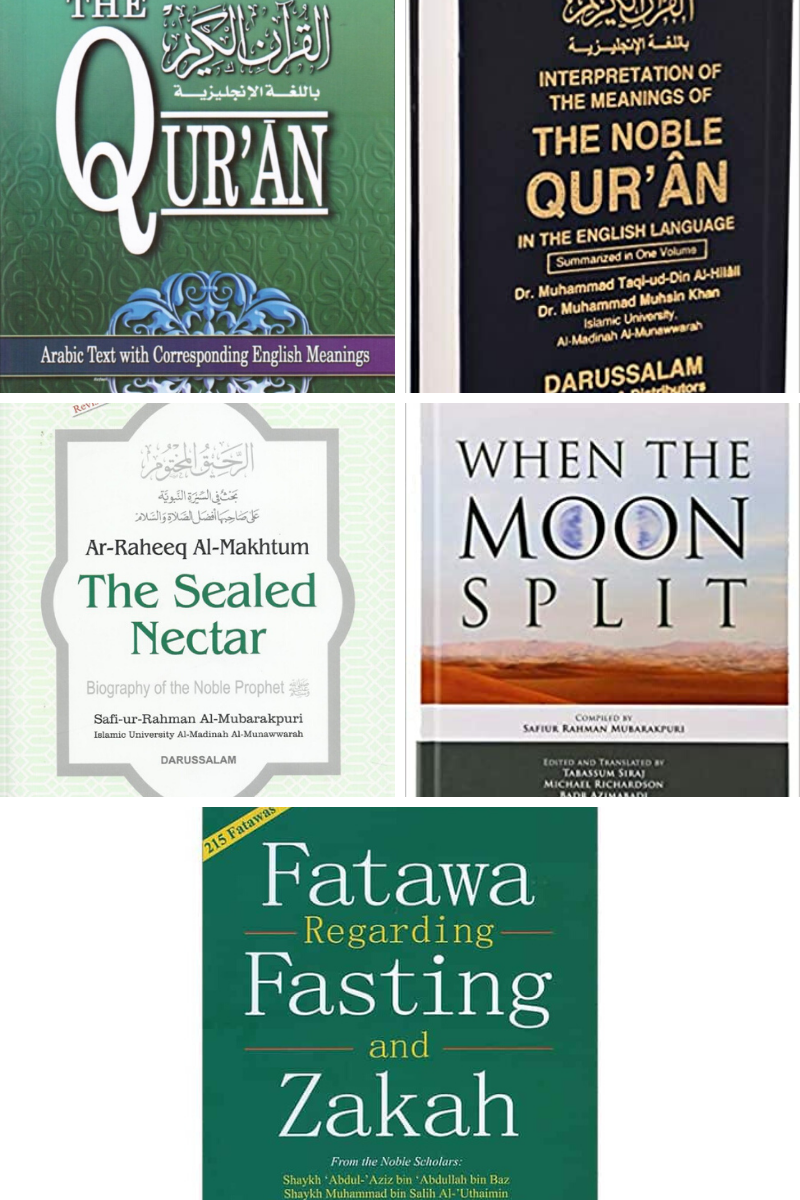 My First Qur'an with Pictures – Juz' Amma Part 1 by Shereen Sharief
This creatively illustrated book brings out the Surahs from AnNaas to Al-Balad of the last juz to life, figuratively speaking. This is not a Qur'an, rather it is a book that has the visual representations of the interpretation of the meanings of the Surahs for the children to understand and grasp the concepts better.
The 5 R's of Tadabbur al-Qur'an: A Family Halaqah Guideby Umm Afraz Muhammed
I had penned this when I was practicing Tadabbur al-Qur'an (pondering of the Qur'an) sessions with my children, and many of my family and friends used to ask me to guide them to do so too. In this e-book, I have systematically presented on the whys, whens, and hows of the reflection on the Qur'an and is geared towards guiding the readers to turn Tadabbur al-Qur'an into a family halaqah activity. As Ramadan is the month of the Qur'an, this activity not only helps in spending quality time with children, but also helps to bond over the Qur'an as a family.
What is Ramadan? An Activity Book by Bismillah Buddies
This activity book for children provides a fun way to see how Muslim children around the world celebrate Ramadan, taking into account their traditions, and culture. Children from ten different parts of the world talk about what Ramadan means for them through activities like puzzles, recipes, and craft activities. My then-8-year-old enjoyed this book.
My Ramadan Journal – Around the World by Bismillah Buddies
Another one of the books by Bismillah Buddies is the Ramadan Journal for children. This hardcover book not only helps the children to track their progress of their Ramadan journey, but like the previous one, this book also travels around the world showcasing Ramadan through the eyes of children from fifteen different countries. This book also has similar puzzles, recipes, and craft activities. My then-11-year-old enjoyed this book.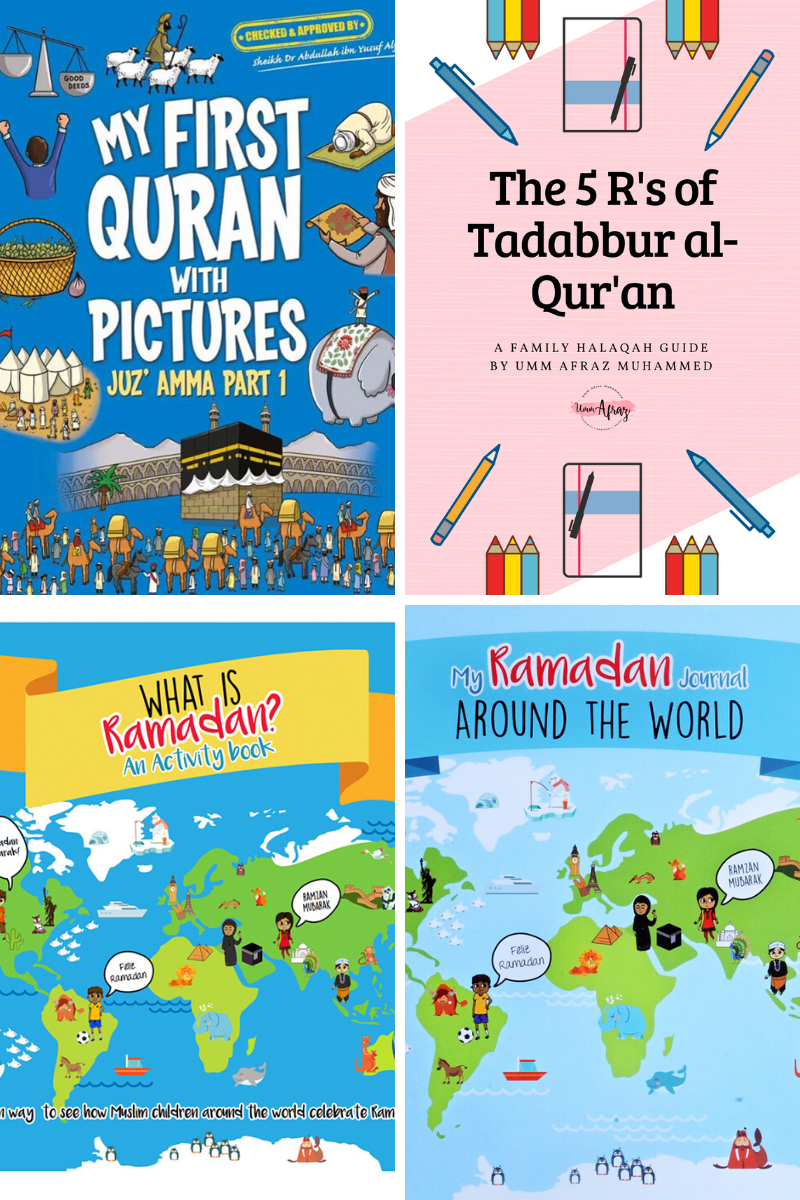 Ramadan Around the World by Ndaa Hassan
This hardcover children's book takes the reader along with the Ramadan Moon as it travels around the world, showcasing different cultures, traditions, children of all nationalities and abilities, and families of diverse sizes and demographics. This book would also be an eye-opener for adults who wouldn't have thought of or realized how Ramadan is celebrated throughout the world.
Ramadan without Daddy by Misbah Akhtar
This is one of the best children's book I have read on the topic of divorce in a Muslim family from a child's point of view. This book talks about how Khadija sees her mother after divorce and how Khadija copes up with it through love, courage, and hope, along with her brother.
I'm Fasting this Ramadan by Zeneefa Zaneer
This is a cute hand-drawn children's picture book that tells the story of Sakeena, a little girl who is excited to have her first fast. She sees her father, mother, and sister fasting and wants to follow in the footsteps of the Prophet. The book shows the significance of the support of a family that is needed to complete any task with success.
---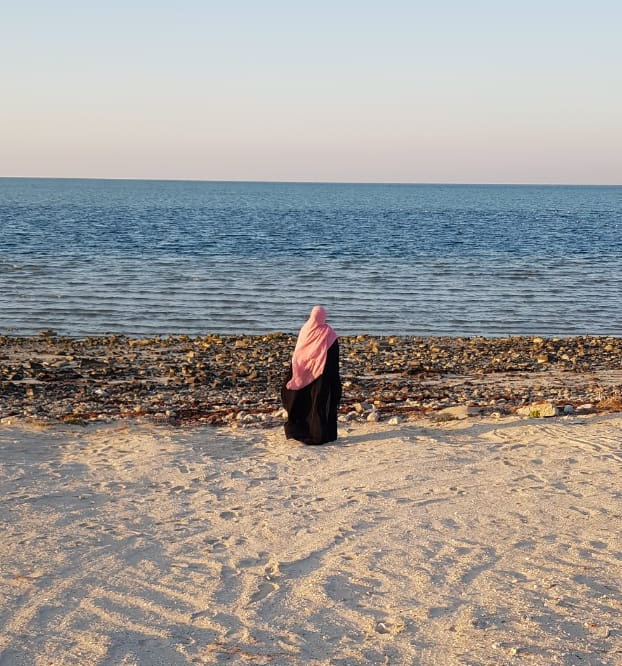 Author Bio:
Umm Afraz Muhammed, an Indian mother-of-3 settled in the Emirates, is a graduate in Psychology and Higher Diploma in Islamic Studies, and is currently a student of Master of Arts in Islamic Studies. She is an author to fiction and non-fiction books, a freelance graphic designer, and is the Redefined Muslimah Coach who assists sisters in gaining acceptance and clarity in their blessed lives, by presenting opportunities to pause, reflect, and experience inspirations to grow as a Muslimah. You can catch her reviewing books and blogging at https://ummafrazblog.wordpress.com