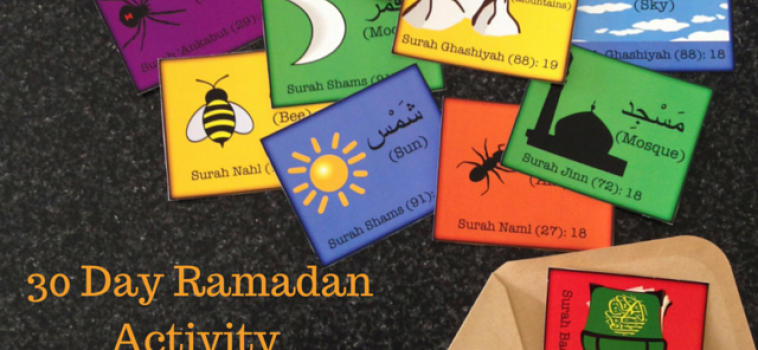 Asalaam Alaikum!
Ramadan is here and mashAllah Muslimah Bloggers have been busy creating resources for you to all use in this holy month.
These are just some that have caught our eye:
Ramadan 30 Day Activity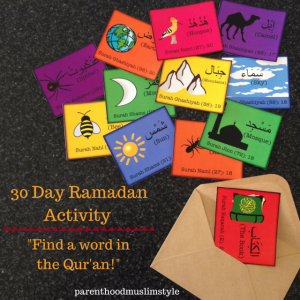 This is an excellent resource from Parenthood: Muslim Style for parents with activitities for children for the whole 30 days.
We've compiled a list of words in the Qur'an . Each word picked is within a verse that we feel we'll be able to easily explain to our 3 year olds. Every day we'll excitedly open up an envelope with a word card in it and find the word in the Qur'an.
The words are available in PDF form from their site.
Ramadan Crescent Boardgame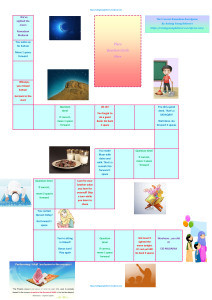 Raising Young Believers has created a board game, suitable for preschoolers and adults alike.
This is a fun, easy game, that is not just entertaining but also teaches basic Islamic concepts. Its simple enough for even preschoolers, yet entertaining enough even for adults.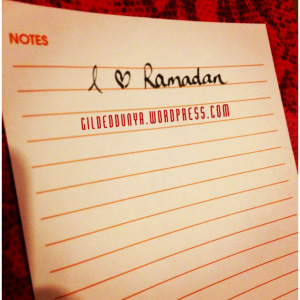 Printable Daily To Do List
A useful 'To do' list to help you structure your day.
It's to use everyday and you tick off each one as you go along. The list is simple yet sometimes we can neglect some of these actions thinking it takes up too much time. But if you reflect on how your day is structured, I'm sure you can include them all and more.
Daily Reminder Chart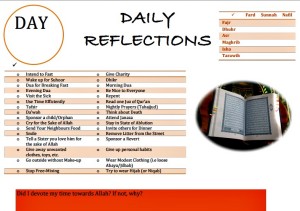 Another free chart to help you structure your day is this daily reminder chart from Muslimah Honour.
We should aim that this Ramadhan will be our best. We should try to work so hard this Ramadhan in the right way possible. This doesn't mean fasting from just food. No, it means to fast and abstain from foul language, our actions, watching TV, listening to music, and so much more.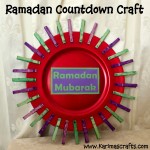 30 Days of Ramadan Crafts
Kids that love crafts will love these 30 days of crafts from Karima's Crafts
All ramadan focused so perfect to do in this month.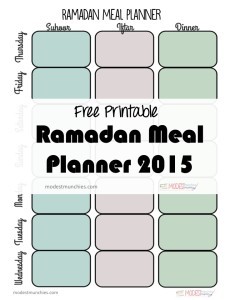 Ramadan Meal Planner
Struggling with what to eat in Ramadan. Use this meal planner from Modest Munchies to help you plan in advance.
It has a simple layout and is easy to use. It has spaces for Suhoor, Iftar, Dinner and Snacks. I'll be using the snack section to include lunch ideas for the cookie monster, can't forgot our feasting kids. 
****The following are paid for resources****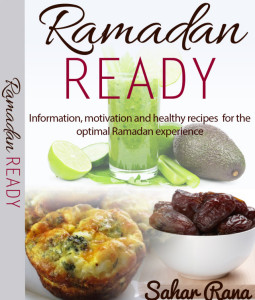 Ramadan Ready
An ebook avaialble for $2.99 from Chai with Sahar
I included over 20 healthy and easy Suhoor & Iftaar recipes- most of them are make ahead recipes.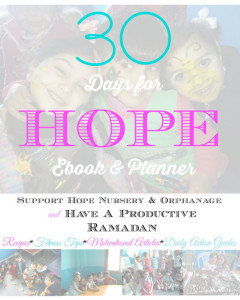 Hope Nursery Appeal: Ebook and planner
An ebook for £4.99 to help raise funds for Hope Nursery is available from Grains and Grains.
30 Days for Hope" Fundraising for Hope Nursery for Syrian orphans in Turkey, we are selling this e-book packed full of recipes, health tips, motivational articles and much more for just £4.99!! All profit is donated to Hope Nursery via Doctor's Worldwide.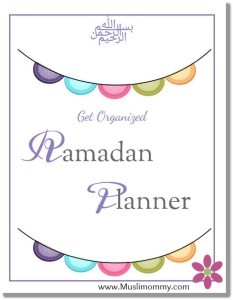 Ramadan Planner
A detailed planner can be purchased from Muslimommy for $7
The newly released Go Ramadan Planner is a 30 page colour digital download that will assist you in having a productive and fulfilling Ramadan. The planner will help you prepare and become organised for the blessed month ahead in sha Allah.
Other resources, not specific to Muslimah Bloggers that you may find beneficial are:
FREE Healthy Eating and Exercise Ramadan Guide
If you are a Muslimah Blogger and have a Ramadan Resource that you have created and would like to share then please add it to our linky.