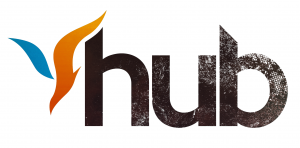 This month's featured blogger is Amina Edota, blogger at Youthly Hub. Amina has a blog with a mission which is, In sha Allah, 'to empower Muslim Youth and Youthly Muslims worldwide to reach their highest potential [for this world and the next] so they can empower our Ummah – via pure teachings of Islam'.
When and why did you start blogging? Did anyone in particular inspire you to start blogging?
Alhamdulillah, my blog turned two years just last month – which was Muharram – and the first month of the lunar calendar. I started the blog in a Muharram and follow its progress mostly using the lunar calendar.
My blogging started out of an inner drive to create something useful and beneficial for Muslim youth online.
I imagined an initiative similar to what I was engaged with at that time for the youth. But, while that was a huge government project for youth of different background and utilised a secular and contemporary approach to mentoring, I wanted to create something that was based on the pure and authentic teachings of Islam.
The more I developed rapport and gained a deeper glimpse into the lives of the youth I was mentoring, the more I realised there was nothing available to suit the identity of the Muslim youth – and also help them safeguard their fitrah..
I wanted to use blogging as means of connecting with Muslim youth and youthly Muslims (those with zeal, energy, creativity and outlook of the youth) and supporting them towards becoming their best. My vision is to create and serve a community of self development warriors who are courageous about developing themselves & our Ummah, by providing relevant content, beneficial resources and other services.
To me, blogging is online dawah.
Did anyone in particular inspire you to start blogging?
Yes, a number of bloggers inspired me. And majority of them were male and non Muslims. Their writing, message and content spoke to me in many ways. I was able to utilise some of their trainings, content and resources to kick start my own blogging.
I knew little to no Muslim bloggers at the level I was aspiring to, except for Abu Productive whose blog inspired me in many ways. And keeps inspiring me.
I hope I can be a source of inspiration to many others too.
What do you hope to gain from blogging?
Growth and empowerment for myself and the community I'm serving.
Where do you hope to see your blog in a few years?
I hope to see Youthly Hub become the number one online self development hub for Muslim youth and youthly Muslims.
Do you have any goals for your blog next year?
Yes, Alhamdulillah.
A special one-on-one online mentoring (called Mentoring with Mercy) debuts in the next few weeks insha Allah. And I'm really excited at the potential it presents to my community – an opportunity to kick-start and accelerate their personal growth and development – without compromising their identity.
Other goals are to create more valuable content and resources, host regular webinars and a publish a beneficial handbook for my community; alongside some great collaborations with other bloggers insha Allah.
Have you had any opportunities arise as a result of blogging?
Yes, many.
Firstly, the opportunity of connecting with inspirational readers from all over the world. Their stories, dreams and potentials drive me and  keep me committed to my vision and big hairy goals. I also learn about the ever-increasing challenges faced by Muslim youth from all over and this reiterates the importance of addressing those issues whether through writing or other creative means.
Secondly, opportunity of meeting like minded visionaries through guest posting, online communities like Muslimah bloggers, interviews and so on.  It makes me happy to be able to support and collaborate with other Muslims on their creative and entrepreneurial journeys. Together we can amplify our voices and empower our Ummah – especially in today's world.
Thirdly, it an opportunity of doing dawah to a worldwide community – using my creativity, knowledge and skills in a useful way. I must say it is the best opportunity of all – that of sharing my voice with a worldwide community and engaging with them meaningfully – nothing compares to that.
Lastly, it is a huge but humbling learning opportunity; from the tech. side of things to the planning; creating content to dealing with people and their feedback.
With blogging, there's never a boring moment. Each day brings a new learning experience – whether it is excellent, good, bad or so-so. For me, it is a chance to learn from mistakes; and grow through exploring & experimenting.
Link 3 of your favorite blog posts (from your blog or others)
Any tips for anyone who may be thinking of starting blogging?
For anyone who is just *thinking* and not sure yet, then by all means explore and experiment. Don't just sit dreaming and doing nothing.
Consult your Lord as with every decision in your life, then clarify your intention and say bismillah. Write out your vision and goals, and  just go for it by taking little steps every day. Do not over-think or over-plan things. As you go along, you will learn and will have to tweak and change many things.
Build your blog upon your strengths and passion not what the majority are doing.
Visit many blogs to see what you like and what you don't so you can take smart but unique steps with your own blog idea. Follow blogs and bloggers you like their work and build a habit of leaving comments and giving feedback.
Join a community of bloggers or creatives for support and inspiration. And ask for help/ advice when you need it, do not feel inadequate for doing so.
Make du'a, put in your best and learn to unplug from the Internet – there's a world of inspiration beyond the internet.
And most of all, keep renewing your intention, exploring, experimenting, reflecting on your progress and investing in purposeful learning.
JakaakumAllah for the interview opportunity.
Amina can be found blogging at Youthly Hub, and you can also connect with her on Twitter and Facebook