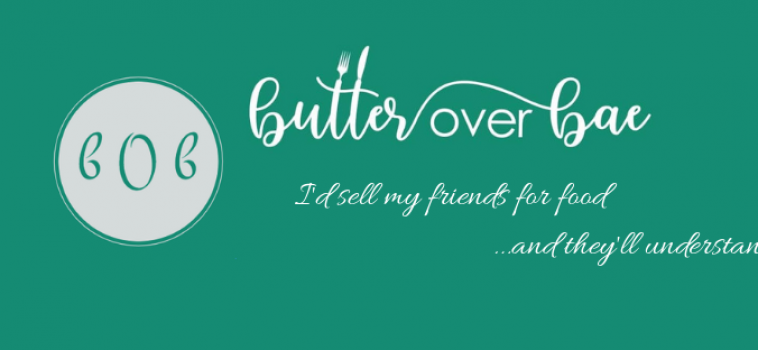 Our September featured blogger is Wajiha, blogger at Butter Over Bae. Wajiha is a dentist by profession, currently on a hiatus from that life. She is originally from Pakistan, and at the moment residing in Saudi Arabia. Dark Chocolates, a Christopher Nolan movie and a snuggle blanket is her IDEAL evening. She made the blog for documenting all her culinary adventures, kitchen hacks and party set ups that she does.

WHEN AND WHY DID YOU START BLOGGING? DID ANYONE, IN PARTICULAR, INSPIRE YOU TO START BLOGGING?
It's been roughly about a year since I got into this field which is quite different than what my profession is (I am a dentist btw). I think I pretty much spammed all my friends with food pictures on insta almost for 2 yrs now. But last Ramadan I had hosted a few iftar parties and put up a few pictures online and my best friend just went ballistic almost. She had already been on my case to get a food  blog started since forever but I never really took it seriously. And since I wasn't working anywhere, last year I just decided to make the leap and here we are!
TELL US A BIT ABOUT YOUR BLOG. THE INSPIRATION BEHIND THE NAME AND HOW YOU DECIDED WHAT TO BLOG ABOUT.
My blog is basically about South Asian cooking with all the desi spices, popular and fusion recipes. And I want to make it easier for new cooks to be able to cook and not be overwhelmed. I remember looking up recipes online when I first started cooking. And they were great but they didn't come with disclaimers for beginners like what to do if something went wrong or how to fix a blunder. And thats really what I want to put out there. All my recipes have a section at the end called "Alterations, fixes, and remixes' where I give substitutes, alternate cooking methods and fixes to any problems that might occur during cooking. 
 The name has changed about 3 times in the past year and Butter over Bae was finally something I could settle with because it reflected me a little more. Food before friends…i mean yes plz! Honestly, Food was what I wanted to get into, it was either this or catering food services or something to do with food eventually. So deciding what to blog about was never really the question for me. It was kind of reversed in the sense that I knew I wanted to do something around food and blogging sort of became the answer.
WHAT'S THE MOST CHALLENGING THING ABOUT BEING A BLOGGER AND BLOGGING?

Oh tons! But I think for me it would time management and learning the technical aspects of the website blogging. It's so much more than meets the eyes and I mean I have a new found respect for everyone who does this.
DO YOU STRUGGLE TO FIND THE TIME TO BLOG?  HOW DO YOU MANAGE YOUR TIME?

I am currently a full time blogger so finding time honestly isn't that hard. MANAGING the time is another story altogether. You have to schedule posts, do photo shoots, create first drafts, edit, do keyword research, then put up content on social media platforms, it turns out to be a lot to juggle. A planner becomes a must for me to maintain my schedule and sanity. I usually set up my weekly tasks on Sunday and on every 1st of the month I have a rough Idea of what content I want to work around in the following month. Eventually I want to be able to plan my yearlong content in advance. 
WHAT'S IT LIKE TO BE A FOOD BLOGGER? WHERE DO YOU FIND INSPIRATION TO BAKE CREATIVE RECIPES?

It's overwhelming honestly. It's right up on the most competitive niches out there so it's a challenge to make place for yourself. But the community is amazing so I am glad for that. My inspiration has and will always be my family. My mom has 8 sisters who all got married in different ethnicity in Pakistan so you can imagine how diverse our flavors have been since growing up. And I kid you not, the food at our house has always been amazing and I just want to be able to put everything I've learned over the years to good use. My creative recipes come from my mom, watching lots of Masterchef and limited supplies in the fridge (the last one being very influential)
WHAT'S THE MOST INTERESTING PART OF BEING A FOOD BLOGGER: BAKING THE RECIPES, WRITING THE POSTS, OR TAKING THE PICTURES? WHY?

Oh hands down taking pictures. I think that's also one of the reasons why I chose this field in the first place. It's just the creative outflow and playing around with the props and garnishing that's just so much fun to do. And obviously that's only 5% of the job but I can tell you that's the best. 2nd favorite would be developing recipes. EVER? Try ALL the time! I always feel like I am lacking or I need o do more, or do it better somehow. But I get this field is like that, you are constantly comparing yourself to watch what others are doing and you just want to do more. But eventually, you just have to find a balance between productivity and burn out.
HAS BLOGGING EVER LEFT YOU FEELING OVERWHELMED?

EVER? Try ALL the time! I always feel like I am lacking or I need o do more, or do it better somehow. But I get this field is like that, you are constantly comparing yourself to watch what others are doing and you just want to do more. But eventually, you just have to find a balance between productivity and burn out.
HAVE YOU HAD ANY OPPORTUNITIES ARISE AS A RESULT OF BLOGGING?

I have been asked for certain PR campaigns food related in Pakistan which were great. Although I had to turn them down since I live in Jeddah. But I am working on trying to make that work for me even though I am not in Pakistan.
WHERE DO YOU SEE BLOGGING IN 5 YEARS? WILL YOU STILL BE DOING IT IN SHAA ALLAH? 

I do feel like the traditional blogging wouldn't really be able to hold the test of time and maybe Vlogs would become almost the only thing that people are interested in about 5 years. I do think I would still be blogging Inshallah in 5 yrs and maybe have a book out by then.
WHAT ARE YOUR FUTURE GOALS FOR YOUR BLOG?

I really want to be able to write a book, that's the dream and I want to be like hub for all beginners to just come and find simple things like how to cook boiled rice? And find the answers they are looking for.
WHAT ADVICE AND TIPS WOULD YOU GIVE TO SOMEONE WHO MAY BE THINKING OF STARTING A BLOG?

Oh soooo many, I am just going to list down a few.
Do your research. Spend some time researching what domain, hosting, wordpress, blogging etc really is.
Enrol on skillshare and watch a few beginner videos so that you know exactly what you are getting yourself into.
You need both passion and discipline. Only passion with no discipline won't make you consistent and only discipline may not help you churn out quality content.
Be ready to make an initial investment. Don't skim on the money in the start. It'snot free if you want to blog seriously and the free options are not hat great.
Be ready to invest in a lot of time. You will definitely want to set apart a section of your day if you want to see your blog grow really quickly and this is the biggest mistake I made in the first 6 months of my journey.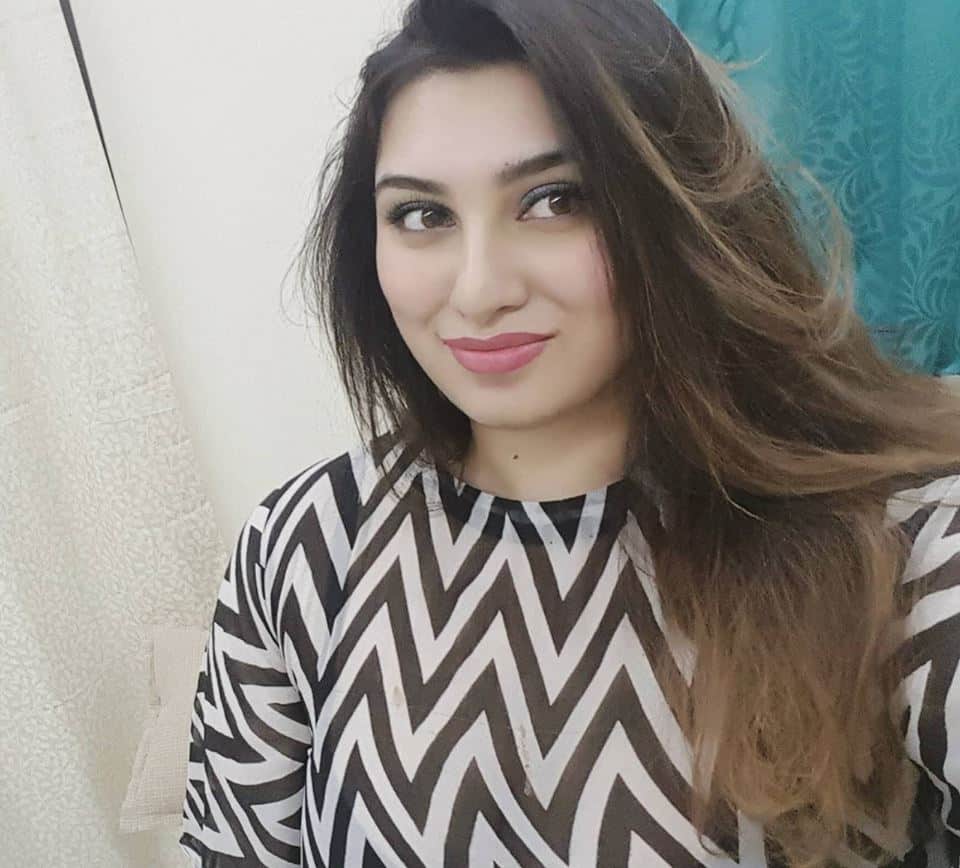 •••••••••••••••••••••••••••••••••••••••••••••••••••
JazakAllah Khair to Wajiha for taking the time out to answer our questions. If you wish to connect with her further you can follow her business and blog Butter Over Bae and on social media: