Medic Through My Lens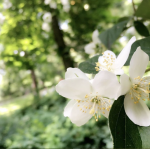 Name:
Medic Through My Lens
Short Description:
I'm a British Muslim medical student, currently studying at a world-class university in London.
Follow my instagram: @medic.throughmyens
Description:
My posts include religion, advice for applying to university, what life as a medical student is like, how i balance my religion and my studies (although I'm still working on this one).
This is a unique blog here for you to explore, following my journey and. I am a medic studying in the heart of the UK, and I am excited to have the opportunity to share my passions and thoughts, ups and downs, and advice with my loyal readers. I hope you can enjoy and support my journey with me!