Asalaam Alaikum
In celebration of our growing community and the fact that it is almost Ramadan, we wanted to run a small giveaway to say thank you!
JazakAllah Khair to all your support, especially those who are writing articles for us as our feature writers and the bloggers supporting our 'Five Favourite Finds', and to those sharing our page and spreading the word about us.
We couldn't have got this far without all your support and faith in us. And for that we are very grateful. In sha Allah Muslimah Bloggers will continue to grow and connect bloggers from all over the world! And be the best out there!
Giveaway!!
We are pleased to be able to offer a three section frame to one reader from Framed Memories. Any colour, design and wording can be used, subject to availability.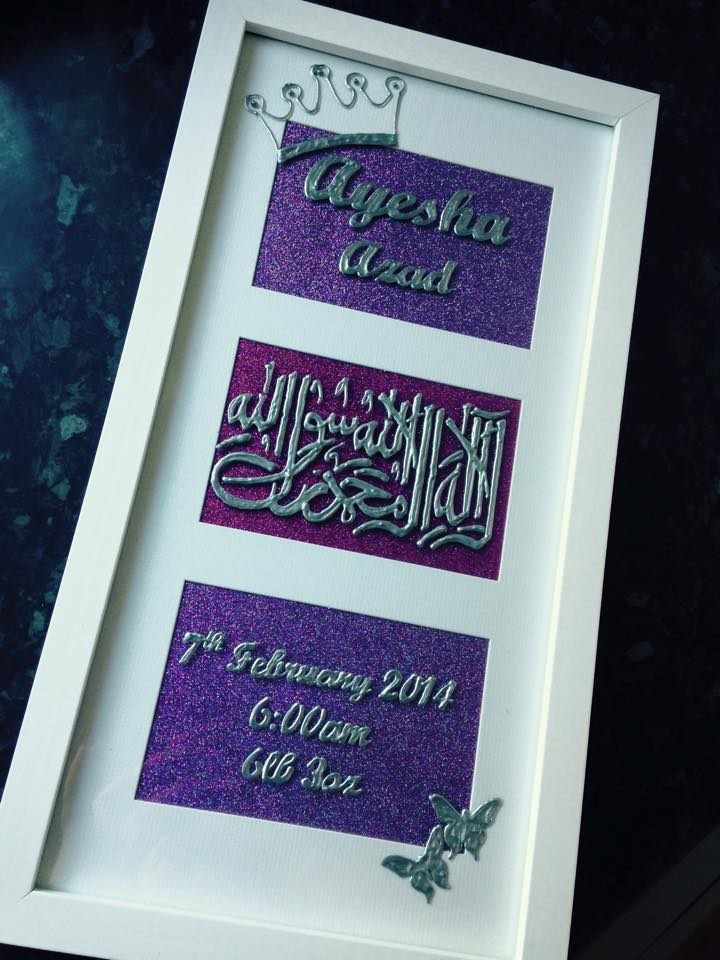 Orders must be placed within 48 hours of the winner being chosen to allow the frame to be made and posted in time for Eid. If you are not concerned about it arriving for Eid then you can take longer to decide on the design you want.
This slideshow requires JavaScript.
Entry is via rafflecopter below.
All entries will be checked.
UK entrants only!
Giveaway ends 28/06/15 at 12am
If you want to receive the item by Eid you must contact Framed Memories within 48 hours of winning with your order.

Founder of Muslimah Bloggers and Blogger at Muslim Mummy, Fozia has studied Law and worked for 9 years at Citizens Advice Bureau. After being made redundant during her second pregnancy, she became a stay at home mum and started blogging as a hobby.